Claim Your Business Phone Number and Never Lose Another Text to the Black Hole!
Text messaging has become the new wave of communication for individuals and businesses alike. Your customers want to reach you by text and there's a chance that they're already are trying to! With more and more companies becoming Text Friendly, it's easy to get left behind.
We want to make it as easy as possible for you to keep up with this growing trend, so we're offering businesses the opportunity to claim your phone number for free! Claim your business phone number today to never lose another text message to the dreaded Black Hole!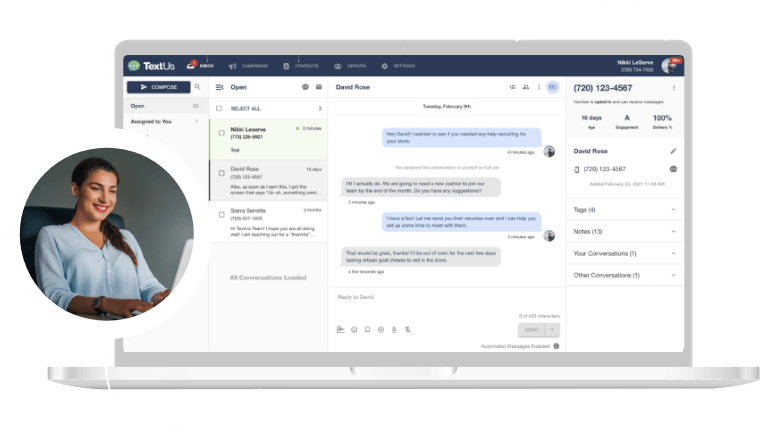 Get a TextUs Demo
Learn how thousands of businesses use TextUs everyday to communicate in real-time.