Deliverability Issues: Hyperlink Failure With AT&T Users
Large numbers of users are experiencing deliverability issues having to do with the sharing of hyperlinks. Data indicates that this is an issue primarily for recipients who are AT&T users.
This will especially be effecting TextUs users who have a hyperlink set up in the signature feature.
If your intended recipient is an AT&T user and you have recently sent a message containing a hyperlink which did not receive a response, it's possible that the message has not actually been delivered. Just in case, you may want to remove that hyperlink and send the message once more.
When using the signature feature, it's important to keep in mind that a text message is different from an email. Your text signature will be most effective if it includes your name and company, as well as your title if you prefer. It may also be helpful for it to include your specific team or branch, like this:
Maddie Foster
TextUs, Boulder Branch
You'll want to keep messages concise and brief overall, and including a hyperlink increases the length of your text body, as well as occasionally causing issues with network carriers.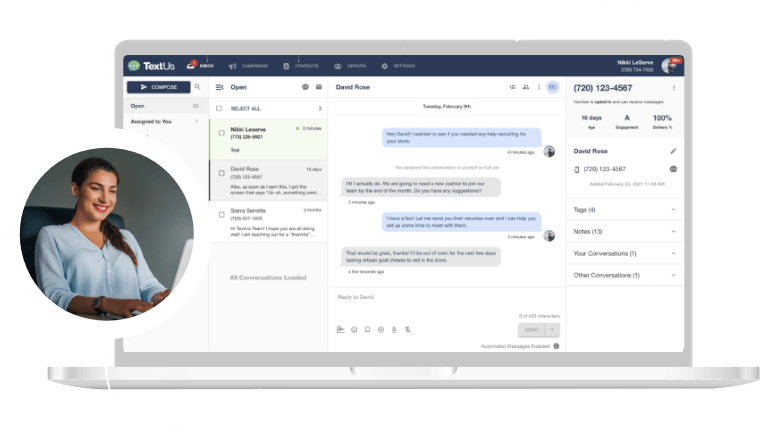 Get a TextUs Demo
Learn how thousands of businesses use TextUs everyday to communicate in real-time.