How to Get a Hold of Candidates 10x Faster with Texting [Webinar]
In this webinar, you'll learn how the top recruiters use text messaging to connect with and close candidates faster. And we'll share a text messaging playbook full of tips and templates.
Here are some highlights of the topics we'll cover.
Get Ahold of Talent 10x Faster
Activate Passive Candidates with Texting
Source Smarter with Group Broadcasts Texts
Schedule Interviews Instantly with a 40% Response Rate
Create a Better Experience for Talent with Texting
Onboard New Talent Smarter
Get More Referrals by Using Text Messages and Links
Track Recruiter Effectiveness with KPI Dashboards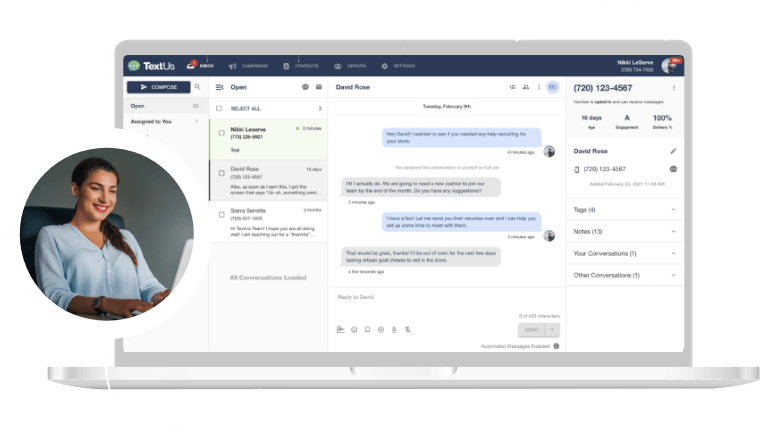 Get a TextUs Demo
Learn how thousands of businesses use TextUs everyday to communicate in real-time.