How to Improve Your Recruiting Process and Get Top Talent
Your candidates don't want another phone call or another email. They are already inundated, overwhelmed with all the recruiters that reach out to them in the same way, day after day.
Stop annoying candidates and start communicating the way they prefer: text messaging. It's convenient, efficient, and it actually gets responses. We've teamed up with Bullhorn to create an infographic on how you can engage candidates better with the TextUs + Bullhorn Integration.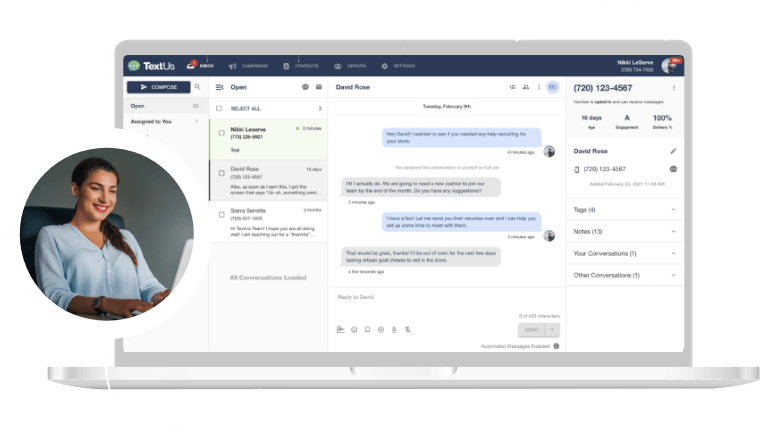 Get a TextUs Demo
Learn how thousands of businesses use TextUs everyday to communicate in real-time.