Inside TextUs: April 2021 Product Updates
The New Mobile App is Live!
Visit the App or Play store to download the new, improved, and more user friendly mobile TextUs experience!
We're currently in a Beta phase with the mobile app.  As such, we would welcome any questions or issues, so as you acquainted with the new app, please share any feedback with us!
Please contact support@textus.com with any feedback, questions, or bugs.
---
What's Coming?
Chrome Extension: Your feedback has been extremely valuable regarding the Chrome Extension.  We've heard loud and clear that the preferred functionality is the slide-out tab that was popular in the Legacy Chrome Extension.
Here's the good news: We are excited to say that the slide-out functionality will be returning and is on our roadmap!  Stay tuned.  We will release more information here in Inside TextUs when the new extension is available.
---
Beta Test the New Chrome Extension
If you'd like to be included in the beta test for the new Chrome extension, let us know by providing your information below!
---
Status Updates
If you would like to subscribe to receive platform performance information, please visit status.next.textus.com and hit subscribe.
---
Happy Texting!
-Team TextUs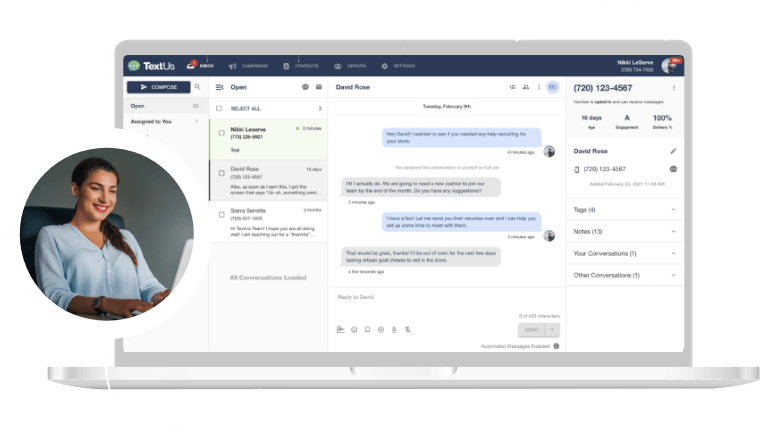 Get a TextUs Demo
Learn how thousands of businesses use TextUs everyday to communicate in real-time.