Inside TextUs: February 2021 Product Updates
Meet the New Analytics
More insight into your team's texting than ever.
Now more detailed than ever, the Analytics page provides a breakdown of Users, Message Deliverability, and User Engagement.
You can also customize the delivery of your Analytics Report to work with your schedule:
For more information on how to access and use the new Analytics, click here.
---
What Else is New?
Improvements were made to increase platform performance and transparency. For example, when importing a larger group of Contacts, you may see a message letting you know that we're working on creating your Contacts:
We know how important getting inbox notifications are!
The platform better re-establishes network connectivity after you've had internet issues like brief outages, spotty wifi, or you change networks (e.g. wifi to cellular).
Also, Webhooks can now relay opt out and opt in information. If you use our webhooks already, make sure you're on v3 webhooks. What is 10DLC?
What is 10DLC?
You may have heard about the upcoming A2P 10DLC (10 digit long code) industry-wide changes that have been specially designed and sanctioned for business messaging. TextUs has plans in place to keep our customers successful amidst these changes.
More information will be coming soon.
If you have any questions, please reach out to your Account Manager to discuss.
---
Happy Texting!
-Team TextUs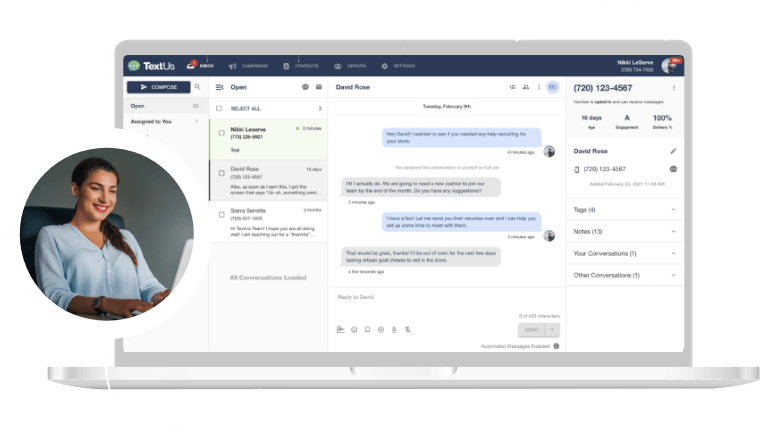 Get a TextUs Demo
Learn how thousands of businesses use TextUs everyday to communicate in real-time.