Inside TextUs: June 2021 Product Updates
The Slide-Out Chrome Extension is almost here!
The TextUs Next Chrome Extension Slide Out will soon be enabled for all TextUs Next users!
The TextUs Next Slideout Chrome Extension is a tool that allows you to pull contact names and phone numbers directly from your CRM or ATS into TextUs, enabling users to have a seamless experience working alongside their current business systems.
Want to learn more? Check out this guide for more info on using this exciting new feature.
---
What else is new?
A bug preventing users from being able to select Contacts across pages in Tag Searches was resolved.
Status Updates
If you would like to subscribe to receive platform performance information, please visit status.next.textus.com and hit subscribe.
Check out our Help Center for answers to many of your TextUs questions.
---
Happy Texting!
-Team TextUs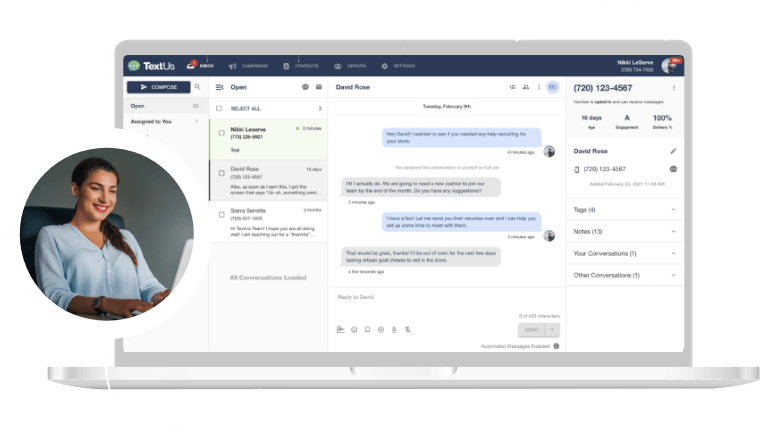 Get a TextUs Demo
Learn how thousands of businesses use TextUs everyday to communicate in real-time.