Inside TextUs: March 2021 Product Updates
The New Mobile App is Here!
Our new app will be released in the App and Play store in early April.
The mobile app is a lightweight, quicker experience and works like your native messaging app.  It is feature complete and we'll be rolling it out to our customers over the next several weeks. This is commonly called a Beta phase.  If you want to try it out during this Beta phase, we would welcome any questions or issues, so as you acquainted with the new app, please share any feedback with us!
Sign up to be notified when the app is ready to download.
---
What else is new?
On Not Delivered messages, you can now use the resend button to try to send the message again.
The resend button will work on two kinds of failed messages: 'Unknown' and 'Failed Transient.'
A message not delivered for a spam reason would not be allowed for a resend attempt.
Please note that depending on the failure reason, the resend may or may not be successful. 
---
Campaigns can now be Edited by their original creator. You can change the content of the message or the time it will be sent by entering into a Campaign and clicking 'Edit Campaign.'
Find more information on editing Campaigns here.
---
Now when using Quick Compose, you will be notified if a contact has Opted Out. Previously Quick Compose would not display this status even though the Opt Out status of a contact was honored.
Check out our Help Center for answers to many of your TextUs questions.
---
Happy Texting!
-Team TextUs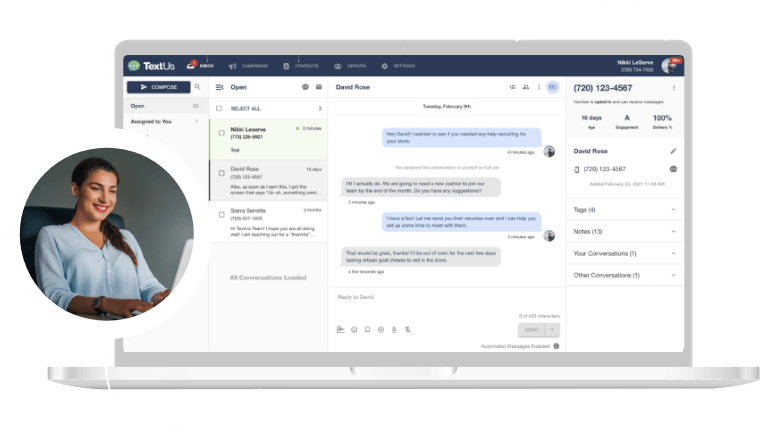 Get a TextUs Demo
Learn how thousands of businesses use TextUs everyday to communicate in real-time.