Overview
Enable your team to send and receive real-time, two-way text messages from Jobscience using the TextUs platform. TextUs allows your teams text messages to be recorded in the contact records in Jobscience.
About Jobscience
Bullhorn for Salesforce, formerly Jobscience, makes staffing and recruitment software the way it should be: simple, mobile, devoted to increasing efficiency and profitability across the entire workflow.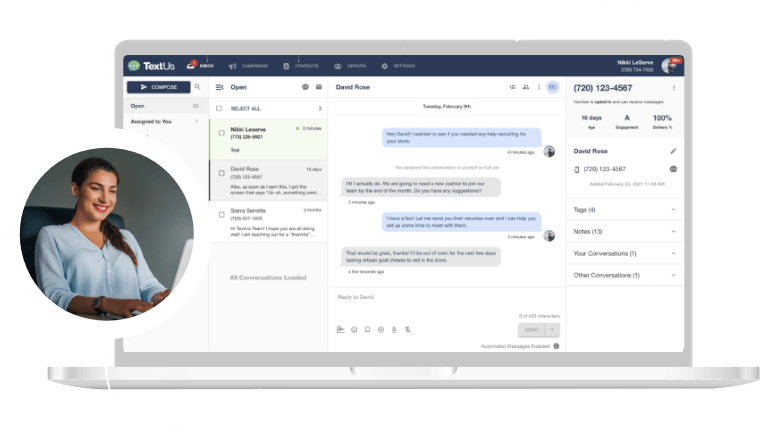 Get a TextUs Demo
Learn how thousands of businesses use TextUs everyday to communicate in real-time.