Introducing TextUs MMS – Now You Can Send and Receive Images for Business
Smartphones have become the primary way we take photos.That means that when your customers are shopping, attending conferences, or networking, they use their phone to take photos of products, informative presentations, and even business cards.And how are they sharing those photos for business? Often times, it's over text.
At TextUs, we're always thinking of ways to help you build and nurture customer relationships. That's why we built a business-class texting platform to superpower your communication using SMS.
And now we're introducing TextUs MMS for Business, so you can tap the power of pictures to keep your audience engaged and delighted.
MMWhat? ?
What is MMS? It stands for Multimedia Messaging Service. It's like SMS but with images.
So, now you can use MMS to send and receive multimedia content such as custom images, mobile photos, or gifs, and delight your prospects and customers.
Receive relevant photos from your contacts that will help you gain insight into their interests and challenges
Send and receive images of documents to keep business moving
Share screenshots with your customers to educate them about your solutions or help them overcome issues
Create promotional images with links to forms that will drive engagement
Design custom maps to ensure your contacts can always find where you need them to be
Make contacts laugh with friendly, funny gifs
Check out our slideshare to explore how MMS can help make your business picture perfect.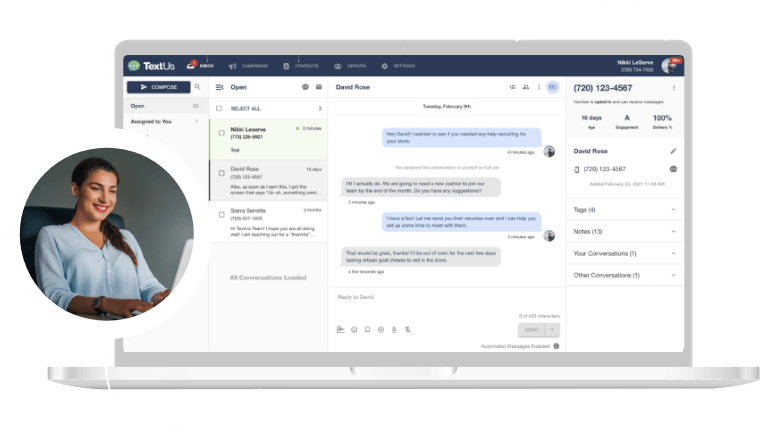 Get a TextUs Demo
Learn how thousands of businesses use TextUs everyday to communicate in real-time.