Introducing the TextUs Business Texting Partner Network
Partner and grow with the leader in business texting!
To kick things off, our first featured Integration Partner is the staffing software titan, erecruit™. This partnership strengthens TextUs' role as the leading text messaging platform built for the staffing/recruiting industry.
As an integration partner erecruit users can use TextUs to send and receive real-time text messages, right from their staffing software, allowing them to speed up the recruiting process and place more candidates each and every day.
Integration Partners
Integrate your CRM or ATS with TextUs. Track and record your team's text messages without leaving your CRM or ATS.
A few of our current integration partners include:
View all TextUs Integration Partners here: https://textus.com/integrations/
Channel Partners
Pair TextUs with your other favorite tools to expand the products you offer your clients and customers.
Technology Partners
Power up with these third-party apps to expand the reach of your business texting.
Learn more about the Business Texting Partner Network by TextUs visit https://textus.com/partners/.
Partner with TextUs!
Interested in partnering with TextUs? Any integrations you wish we had?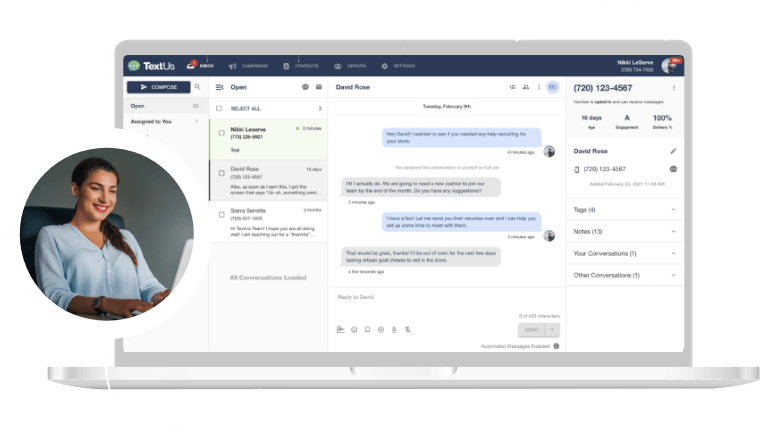 Get a TextUs Demo
Learn how thousands of businesses use TextUs everyday to communicate in real-time.