Introducing the New TextUs ROI Calculator for Staffing Firms
One day, the team and I were talking (again) about how to really show the value of text messaging for staffing firms. We'd been really digging in, trying to get at a way to identify the most meaningful metric, and I had one of those lightning bolt moments that we're all hoping for when tackling tough problems.
Response rate isn't just about how many people you hear back from. If we're looking at the bottom line, one of the real values of texting is that it boosts the number of placements you can expect as a result of your outreach efforts.
With that in mind, we built out this ROI calculator. With just a little bit of info about your current workflow, we can help you understand:
How many more conversations you can start with text messaging
How many more placements you could be bringing in
What ROI you can expect with texting

---
P.S. Can we send you an email?
Once a month or so, thousands of business pros get an email with our best content. We never bug you; we just send you our latest content to keep you in the loop.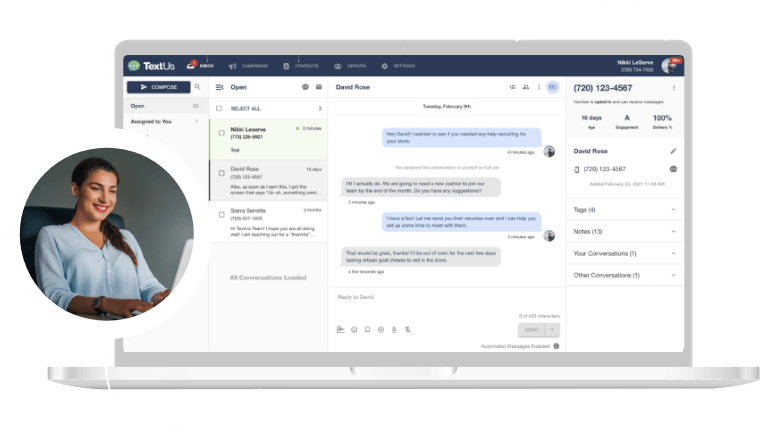 Get a TextUs Demo
Learn how thousands of businesses use TextUs everyday to communicate in real-time.