New Feature: TextUs.Biz Scheduled Messages
Schedule Message Dropdown
You'll notice a Scheduled Messages icon on each messages conversation. Simply click the icon to dropdown the time and date options.
Add and Manage Scheduled Messages
Once a message has been scheduled it will appear orange in the conversation. You can also click the "Scheduled" icon on the top nav to show all current scheduled messages in a list on the right.
If needed, click the "X" icon in the list to delete the scheduled message.
Sit back and Watch Your Messages Send
Once sent, the scheduled message bubble in that conversation will turn from orange to blue as well as being removed from the queue of messages on the right.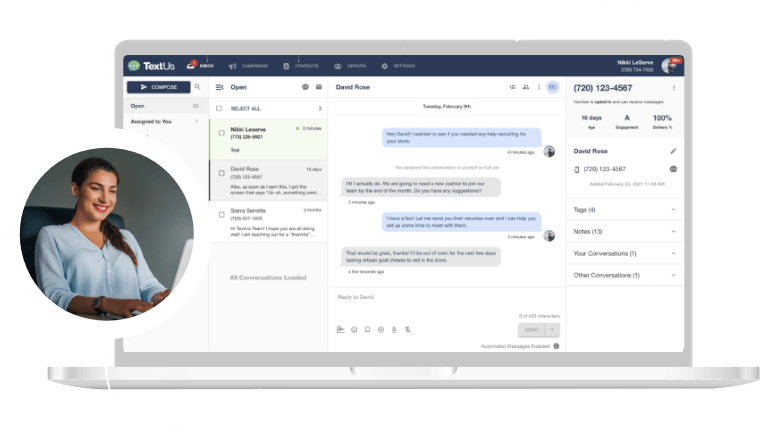 Get a TextUs Demo
Learn how thousands of businesses use TextUs everyday to communicate in real-time.