New Integrations Update for Tracking Texts with Duplicate Contacts
At TextUs, we know how hard it can be to keep your contact database clean. No matter what you do, you'll end up with a few stray duplicates in there somewhere, and we know what a hassle it can be to keep straight.
We've made a few updates recently including a solution to this duplicate contact issue that had been occurring for both Bullhorn and erecruit users. Now, all your TextUs messages will be tracked and recorded with duplicate contacts.
Previously, anytime a user had a contact saved in their system multiple times (John Smith as well as John S Smith, etc., all with the same phone number), the text history as well as any notes on that conversation would only have been saved with the version of that contact that the texts had initiated with.
With this update, all text message history with the contact will show up on any version of the contact saved, so long as the phone number is the same.
Looking for integration support? Call or text us at 303-442-3223, email integrations@textus.com, or visit our Learning Hub to view step-by-step guides and videos.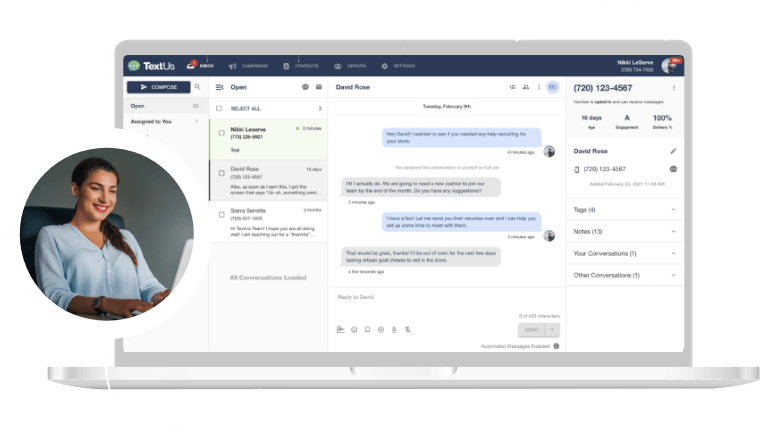 Get a TextUs Demo
Learn how thousands of businesses use TextUs everyday to communicate in real-time.