New Larger TextUs Conversations Windows [Product Update]
It's an important goal for the TextUs team to gather customer feedback and implement the changes and ideas we hear everyday. The latest TextUs update comes from a common request that we thought was a great idea.
We're happy to announce new larger conversations windows so that you can read more of your conversations without needing to scroll!
You now have more real estate to see the conversation context and history with your contact. The biggest update you'll notice is the new and improved look of the conversation windows.
We've increased the overall size of the window and reorganized how you access messaging features vs. contact details within conversation windows.
Messaging & Conversation Features
Your messaging features are more quickly accessible now that we've moved the contact features to the upper left corner of the conversation windows.
Emojis, Templates, and Schedule options can be found below the messaging field while the remaining features, such as Flagging, Tags, Notes, and Print, are nested in the dropdown menu above.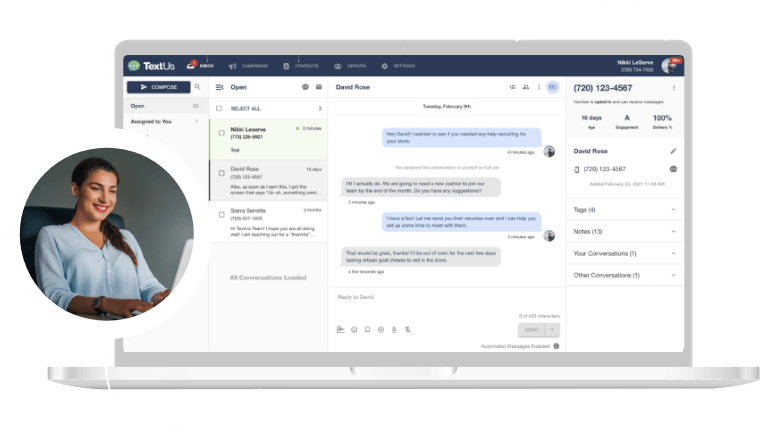 Get a TextUs Demo
Learn how thousands of businesses use TextUs everyday to communicate in real-time.