New TextUs Organization-wide Text Templates and More [Product Update]
We're excited to announce TextUs Organization-wide Text Templates are now available, as well as a new way to manage your unanswered messages!
At TextUs, we're always looking for new ideas for improving and developing features to make business texting work for your team. Here's the breakdown on two of our newest features.
New Organization-wide Templates
With TextUs Templates your team can save and personalize text message templates to send to individual contacts and in Group Broadcast messages.
Now you can save the best performing Templates and share them as Organization-wide Templates with your entire team.
To create an Organization-Wide Template for an entire team to use, an Organization Admin just needs to log in, and navigate to the Templates tab.
From there, they will be able to create and save Templates as "Organization-wide."
Now, admins can easily create text messages that their entire team can utilize, while ensuring that all communications remain consistent and on-brand.
---
---
New Unanswered Messages Filter
Once you get started withTextUs the texts can flowing in, and naturally, some texts are bound to occasionally go unanswered. But not to worry, we've come up with a fix.
Using our Unanswered Messages filter, you will now be able to see all messages you have not yet been able to answer.
Simply click the Unanswered icon under your conversation filters to view anyone you need to get back to.
Now, without having to take the extra time to scroll through each thread, you can easily see if all your texts have been replied to.
---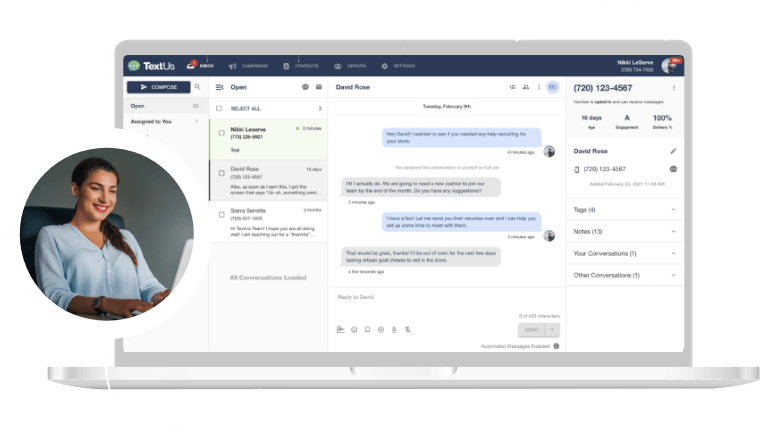 Get a TextUs Demo
Learn how thousands of businesses use TextUs everyday to communicate in real-time.