New Weekly TextUs Analytics Update Will Give You Insight into Your Team's Texting
Here at TextUs, we're on a mission to help you and your team communicate faster. As part of that, we collect feedback to look for ways to help you manage and improve your entire team's use of text messaging.   
We're excited to introduce the TextUs Analytics Weekly Update! Each TextUs Org. Admin will now receive a weekly summary of their team's texting stats.
Now, Admins will have a window into:
Total number of messages sent
Total number of active accounts
Each week, we'll also included an organization-wide graph to give you a quick visualization of texting trends and engagement. And, if you want to dig deeper into your texting data, you can view more in your TextUs Dashboard or download right from the link provided.
With this insight, team leaders can help identify your business texting effectiveness over time, which team members could use some text tips, and how the strongest communicators are using text messaging to communicate faster.
Want to learn more about TextUs Anayltics and Reporting? Check out: How to Superpower Your Text Messaging with Analytics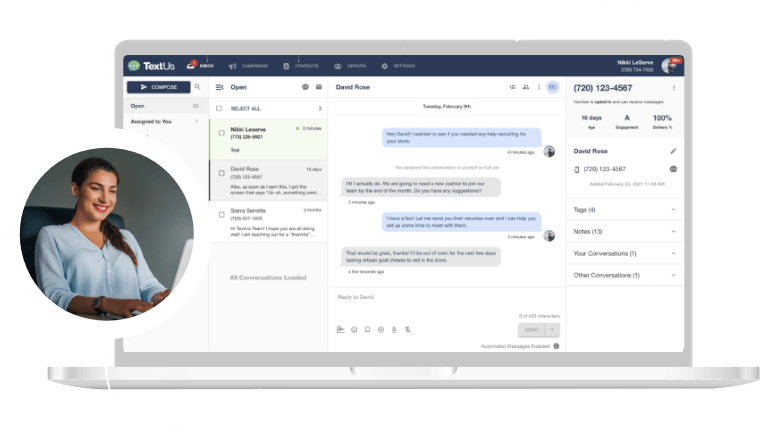 Get a TextUs Demo
Learn how thousands of businesses use TextUs everyday to communicate in real-time.