NWACC Increases Student Engagement and Response Rates with TextUs
NorthWest Arkansas Community College (NWACC) knew the value of texting for getting ahold of their students. They saw that, more and more, response rates to emails and phone calls were decreasing while text was getting more engagement.
Their problem was that their existing texting platform just wasn't cutting it. They were struggling to keep up with student responses, gain meaningful insight from data, and set up an efficient communication workflow.
"Our old texting platform was not user-friendly. It was so frustrating because we couldn't keep up with information or responses, and the data offerings were nonexistent," said Clay Wyllia, Associate Director of Communication & Engagement at the college.
So, they started using TextUs.
The difference was night and day. "Within the first couple of days of using TextUs, we were already blown away," said Wyllia.
With TextUs, NWACC increased student engagement in the admissions and orientation process, managed hundreds of conversations more efficiently, and gained insight into data-backed communication best practices.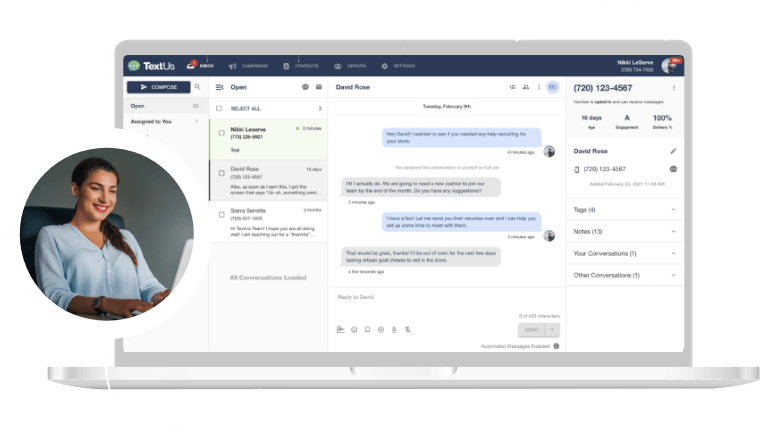 Get a TextUs Demo
Learn how thousands of businesses use TextUs everyday to communicate in real-time.