Why Healthcare Providers Choose TextUs
Source Nurses Faster
Use group broadcast to send jobs to hundreds of nurses instantly.
Schedule Interviews Instantly
Text messaging healthcare talent gets a 98% read rate and a 40% response rate.
Send Secure Messages
TextUs is trusted by some of the largest healthcare providers in the world.
Communicate with Patients Faster
Track Communication Effectiveness
Track texting analytics to identify the best messaging.
Activate Passive Healthcare Providers
Text messaging gets passive candidates to respond more than emails and phone calls.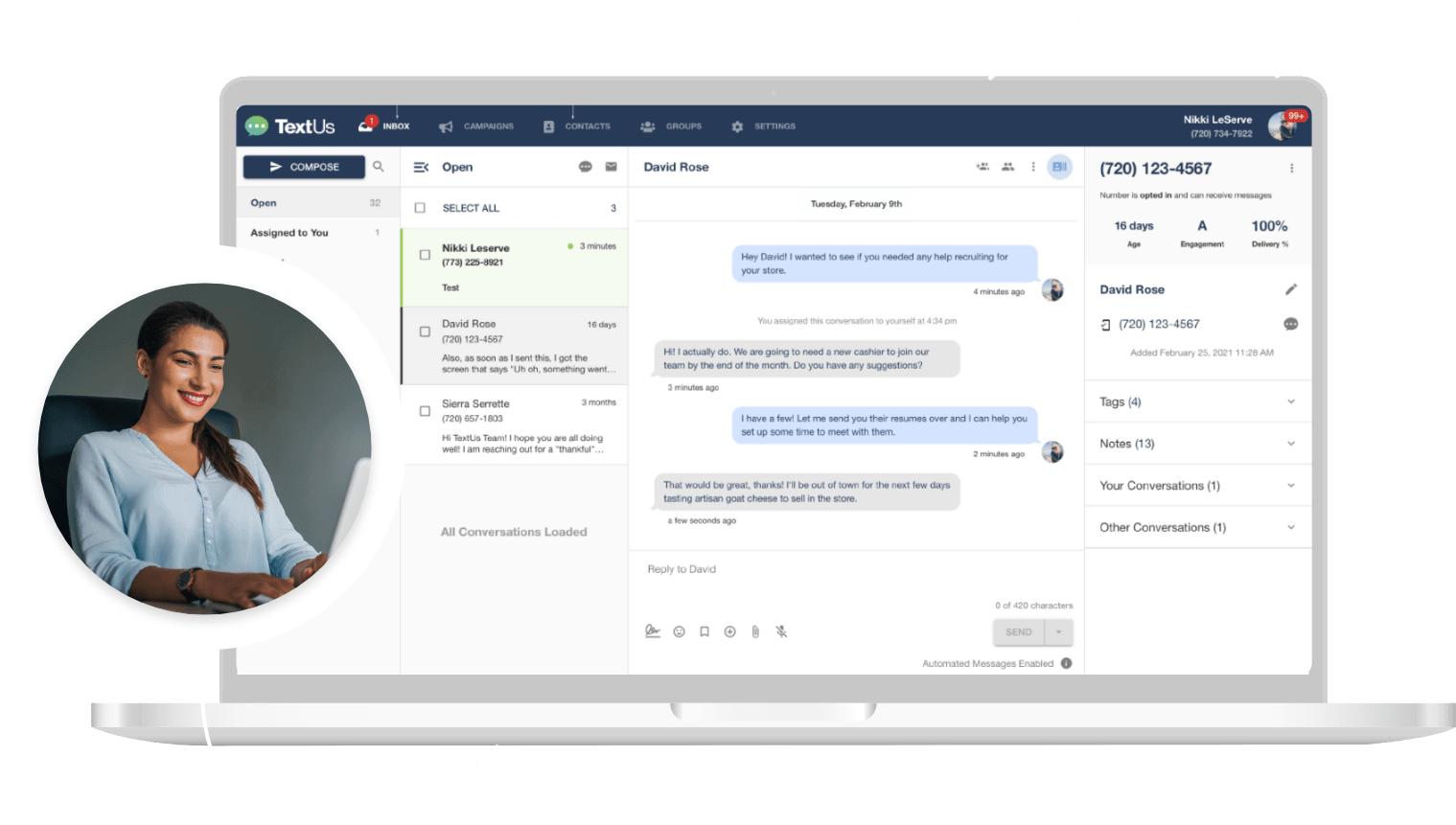 Get a TextUs Demo
Learn how thousands of businesses use TextUs everyday to communicate in real-time.