Why Higher Education Firms Choose TextUs
Increase Enrollment
Use group broadcasts to connect with students more efficiently.
Increase Response Rates
Text messaging leads to get a 40% response rate.
Reach Your Students
Communicate more effectively with students.
Support Your Students
Answer questions quickly with text messaging for higher education.
Improve Financial Aid Support
Help students get information faster by reaching out via text.
Build Better Relationships
Communicate the way students prefer.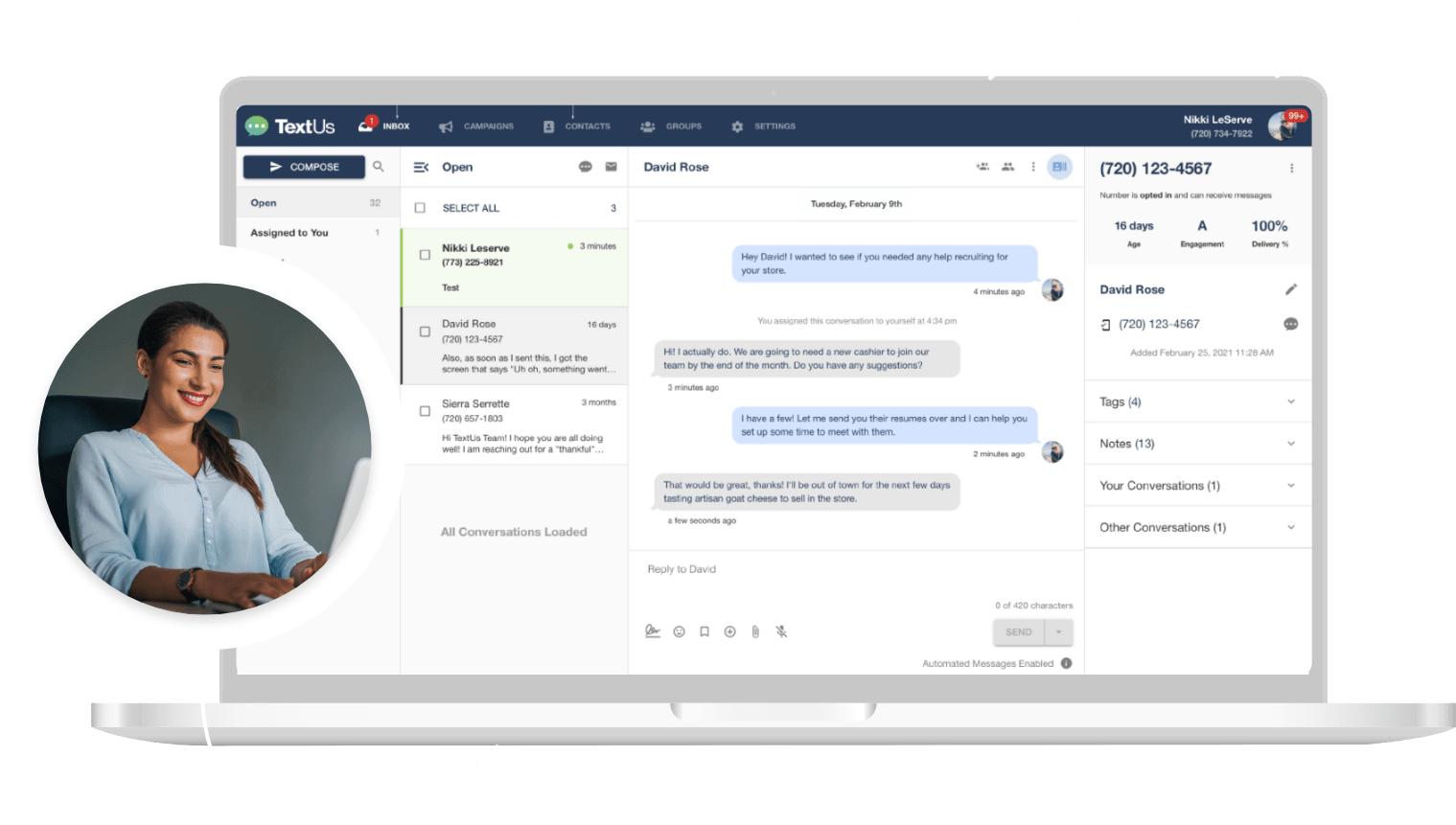 Get a TextUs Demo
Learn how thousands of businesses use TextUs every day to communicate in real-time.