Why Real Estate Teams Choose TextUs
Process Efficiency
Use text messaging software to send video messages, reminders, status updates and follow ups.
Increase Lead Response Rates
Text leads to get a 40% response rate and makes lead follow up much faster.
Expedite Documents
Communicate faster to ensure all docs are signed quickly and easily, making move-in or closing day that much smoother.
Schedule More Real Estate Showings
Get more tours by using two-way text messaging software to connect with potential buyers and tenants.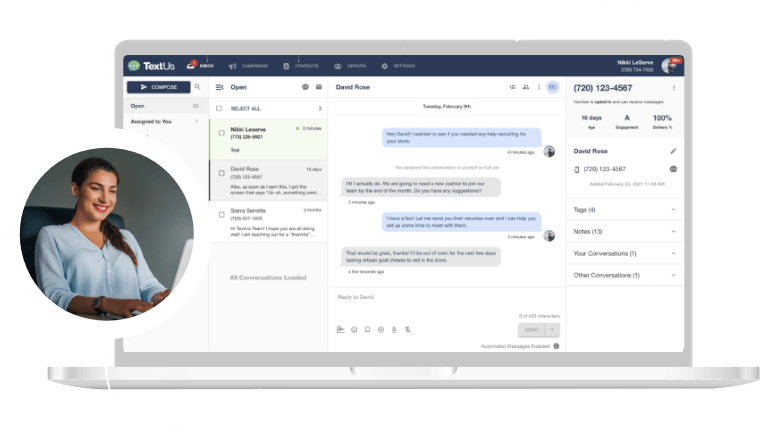 Get a TextUs Demo
Learn how thousands of businesses use TextUs everyday to communicate in real-time.