Communicate 10x Faster
With TextUs, your team can communicate with candidates up to 10x faster than phone or email. And in the increasingly competitive staffing industry, speed matters more than ever.
That's why over 800+ staffing firms use TextUs to accelerate their recruiting, sourcing, and onboarding.
As the most popular texting software for staffing and recruiting firms, TextUs gives your team the capability to get ahold of more candidates than they could by phone or email alone.
Improve Sourcing
Easy-to-use text recruiting software lets you instantly to send jobs to 100s of candidates.
Schedule Interviews Instantly
Text talent to get a 98% read rate and a 40% response rate.
Track Everything in Your ATS
Integrate all of your text messages directly into your ATS.
Activate Passive Talent
Get passive candidates to respond.
Build Better Relationships
Communicate the way candidates want you to.
Track Recruiter Effectiveness
View all of your texting analytics to see which recruiters communicate most effectively.
Follow-up Faster
Get your message in front of talent faster than you can with email or a phone call.
Onboard Smarter
Get paperwork completed faster by communicating smarter.
Get Jobs in Top Talent's Hands Instantly
Use text to get your jobs to market faster.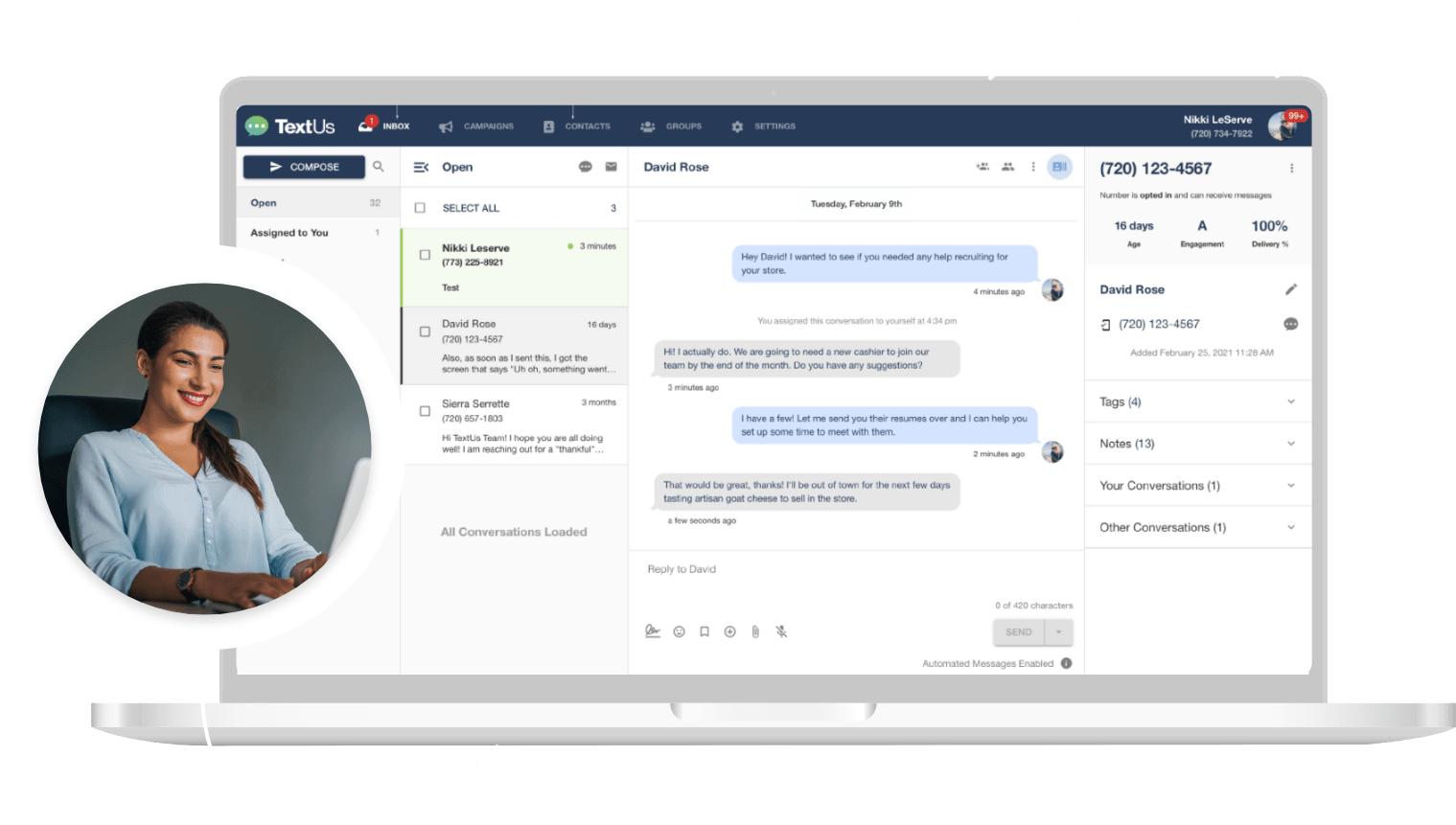 Get a TextUs Demo
Learn how thousands of businesses use TextUs every day to communicate in real-time.