TextUs.Biz Support Center
Here at TextUs.Biz, we are always looking for ways to improve the experiences of our customers because truth be told, we love you. (No, we really do!)
With that being said, we're excited to announce our gift to you – the addition of our Support Center, which can be used as a resource for making the most out of your relationship with the TextUs.Biz family of products. Lets go for a quick tour, shall we?
To start, you should know that you can access our Support Center by visiting support.textus.biz or by clicking on any icons that look like this:
Once there, you will notice a few important things. On the right-hand side of the page, we post our most recent announcements so you can stay up to date with what we're working on and check out our most recent updates.
Also, near the top of the page, you can easily search for any questions that you might have or you can click on "Solutions" if you would rather take some time to browse through our collection of ever-changing but always up-to-date articles.
Looking to engage with other users in the TextUs.Biz community? Head over to the forums when you can view and offer tips & tricks, report a problem, and even submit feature requests!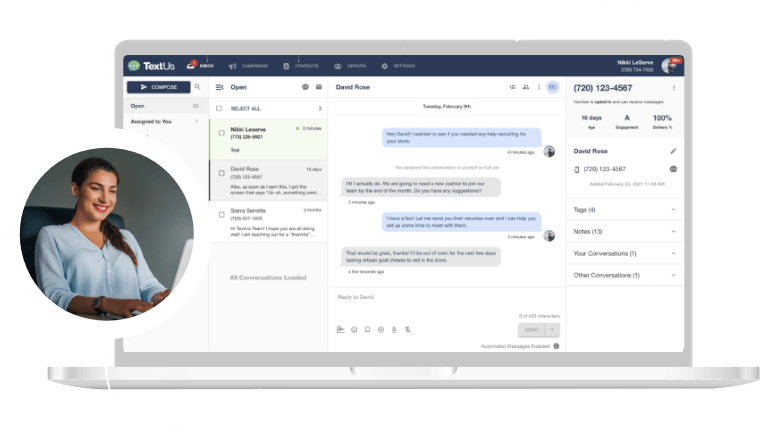 Get a TextUs Demo
Learn how thousands of businesses use TextUs everyday to communicate in real-time.