TextUs Music Presents "Electro Essentials" – Volume 2 of our Music Playlists Series Brought to You by the TextUs Team
We're excited to share our next installment of TextUs Music with you. Each month, different team members here at TextUs will be curating a musical adventure for you. We want to bring you into our day-to-day by sharing the good stuff that keeps us motivated.
I put together "Electro Essentials," a collection of a few of my favorite electronic tunes.

"Electro Essentials"
By Casey Bernart, Director of Customer Experience
I moved to Colorado from DC eight years ago, and I've never looked back. What really sealed the move for me was seeing my first show at Red Rocks Amphitheatre, a famous, beautiful music venue just west of Denver. I walked out into evening after my first show and thought, "Yeah, this is home!"
One of my favorite Red Rocks shows was ODESZA. They used to play every year at Red Rocks, and last year was their final show. It was such a special night, and I've included them on this playlist because they remind me of what it means to be pumped up for life.
I also added other great electronic acts like ZHU and Louis the Child because they give me that same hopeful, excited-to-be-alive vibe. Like the hook in Louis the Child's Love is Alive:
Love is alive when you don't have to prove it
Unafraid, there's no way to lose it
Oh I just wanna go where love is alive
So I'm gonna do that
You can listen to the "Electro Essentials" playlist on Spotify. And stay tuned to the TextUs Records channel for future playlists!
Bonus: Get a TextUs Wallpaper of the "Electro Essentials" cover art for your desktop and mobile devices!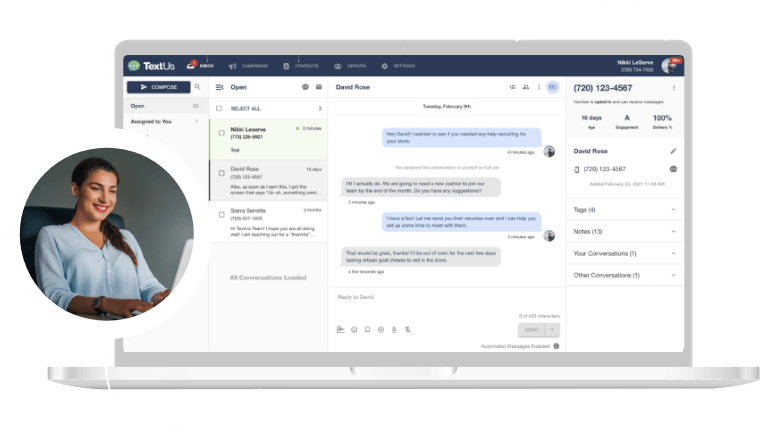 Get a TextUs Demo
Learn how thousands of businesses use TextUs everyday to communicate in real-time.