Introducing the Web-2-Text Widget: Receive text messages from your website
Your customers can now send you a text message directly from your website with TextUs.Biz!
Simply be adding two lines of code to your website . . . your customers can click on a "TextUs" tab, enter their cell phone number and send you message that will instantly pop up in your TextUs.Biz Web App.
When you respond back, it goes directly to the customer's phone as a text message!
It's an easy and seamless way to connect your web traffic with your TextUs.Biz application to help get the messaging started. You have the option to choose between our Floating Tab option or the Button option.
Want to try it out? Click the "TextUs" tab on the right of the page, and say "hello!" Add this widget to your website by simply signing up here at: https://app.textus.biz/users/new/steps/sign-up
Check out the instructions to install your own website widget here.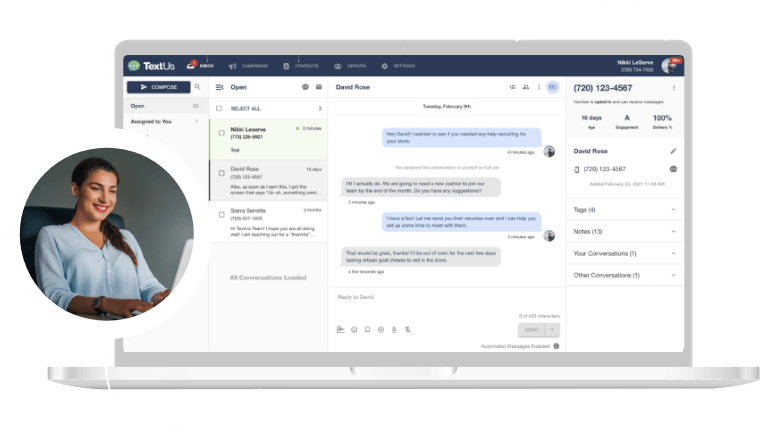 Get a TextUs Demo
Learn how thousands of businesses use TextUs everyday to communicate in real-time.