SMS Powered Maps: Use TextUs.Biz To Send Directions
Getting lost is frustrating. It can cause late appointments and disappointed customers. By texting directions through your TextUs.Biz account, you can make it easy for your customers to find you without needing to call.
Whether you'd like to simply text your address (or the address where you'd like to meet)or give full descriptive directions, using TextUs.Biz can make it easy and efficient.
You could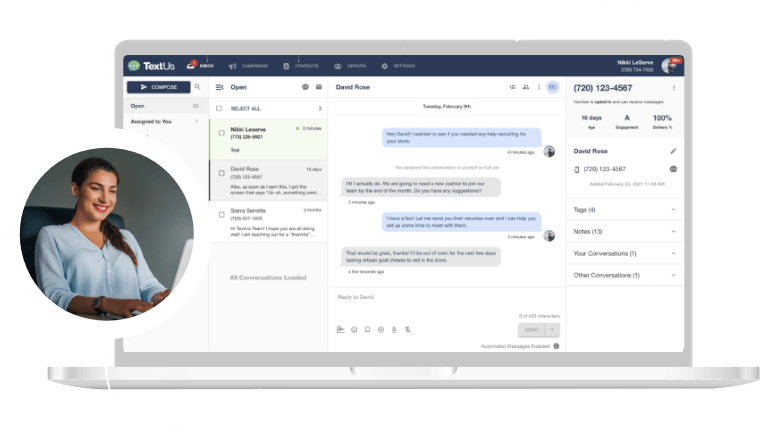 Get a TextUs Demo
Learn how thousands of businesses use TextUs everyday to communicate in real-time.