Inside TextUs: May 2021 Product Updates
Recurring Campaigns are here!
We have heard your requests for this feature, and we are excited to say that you now have the ability to schedule a Campaign to be sent on a recurring basis.
Messages that go out on a daily, weekly, biweekly, monthly, or yearly cadence can now be automated. Save time sending things such as:
Payroll notifications
Time card reminders
Daily check-ins
Holiday schedule notices
Open enrollment reminders
…and much more!
Learn more about Recurring Campaigns here.
What else is new?
We've made some improvements and bug fixes around Analytics and Campaigns. Read more about them here.
The new mobile app is live!
Very much like iMessage or Android Message, the interface and experience is more in line with a standard texting app on a mobile device and will provide a better overall user experience.
Install it here, and delete the old app if you are still using it. Not sure which one you have?
If your icon looks like this, it's time to upgrade.
If your icon looks like this, you're all set!
Status Updates
If you would like to subscribe to receive platform performance information, please visit our status page and hit subscribe.
Check out our Help Center for answers to many of your TextUs questions.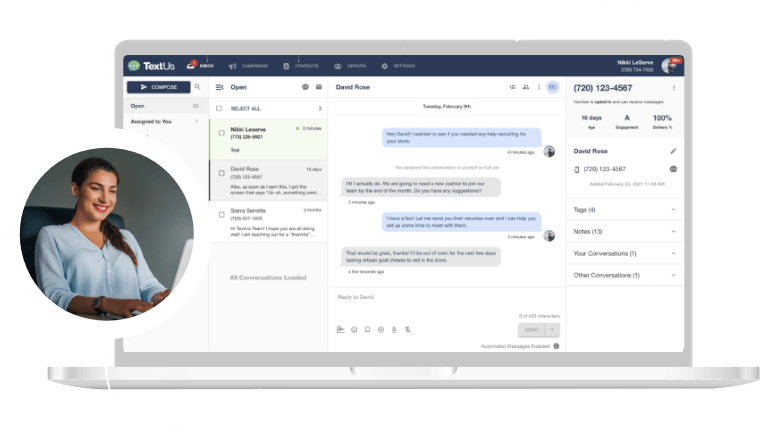 Get a TextUs Demo
Learn how thousands of businesses use TextUs everyday to communicate in real-time.