Feature Updates! TextUs Mobile Apps and Web Extension
We've been hard at work on new features that will help you get even more mileage out of your TextUs account. Read on for details about the new TextUs mobile apps and web extension.
TextUs Mobile Apps
You requested it, and now it's here! The TextUs iPhone App is now available for download in the iTunes App Store! Android users, don't worry — the TextUs Android app is coming out in just a few weeks!
---
TextUs Web Extension
The TextUs Web Extension allows you to instantly communicate via two-way text message with your prospects, leads, and customers from virtually any ATS, CRM, or website including Indeed, Monster, and LinkedIn.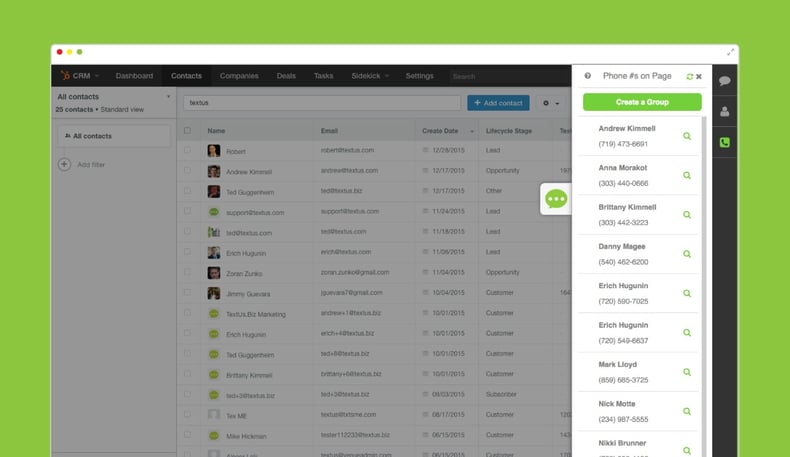 ---
With the new TextUs Web Extension, you can:
Send and receive text messages without leaving your CRM, ATS, or prospecting website
Auto detect and remember cell phone numbers and landlines
Receive incoming message notifications
Access all of your TextUs contacts and previous messages without leaving the site you are using
Add new contacts and cell numbers to your TextUs database with one click
Automatically sync contacts and messages between the TextUs Web App, Web Extension, and Mobile App
Looking to update from the old extension? Follow these easy steps.
If you have any questions about getting your team set up with the new iPhone App or web extension call or text us at 303-442-3223.
Not using TextUs yet? Schedule a demo to see how our text messaging platform can supercharge your communications.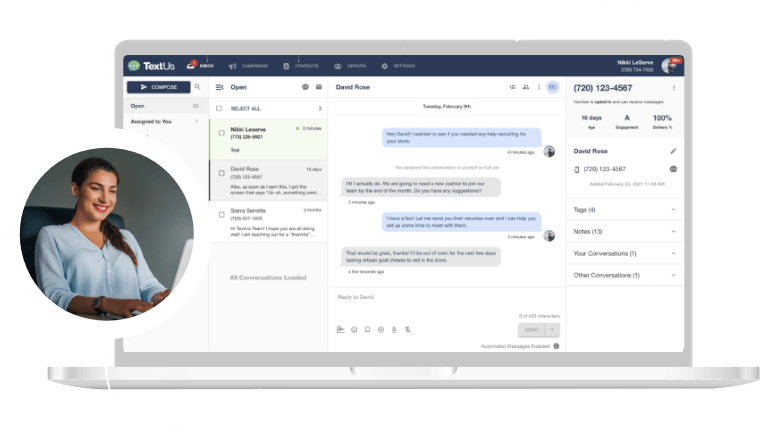 Get a TextUs Demo
Learn how thousands of businesses use TextUs everyday to communicate in real-time.