How LRS Healthcare Simplified Compliance and Increased Placements with TextUs
LRS Healthcare is a healthcare staffing company that prides itself on being available for their travelers 24 hours a day. They're not paying lip service to an idea of a supportive recruiter — they know that travel healthcare professionals are often out on their own in a new location and their recruiters are more than just headhunters — they're friends.
So, in 2017, when LRS Healthcare realized that their prospects and talent weren't picking up the phone anymore, they knew they needed to make a change. They knew travelers preferred to text  — but reaching out to talent from their personal phones wasn't ideal.
"It was awful. It was really tedious," said Patrick Buckley, Manager of Online Strategy at LRS. "I knew there had to be a better way."
After hearing other staffing firms were using TextUs, LRS implemented the platform. LRS has revolutionized the way they reach out to candidates, simplified the compliance process, and made more placements.
Here's how.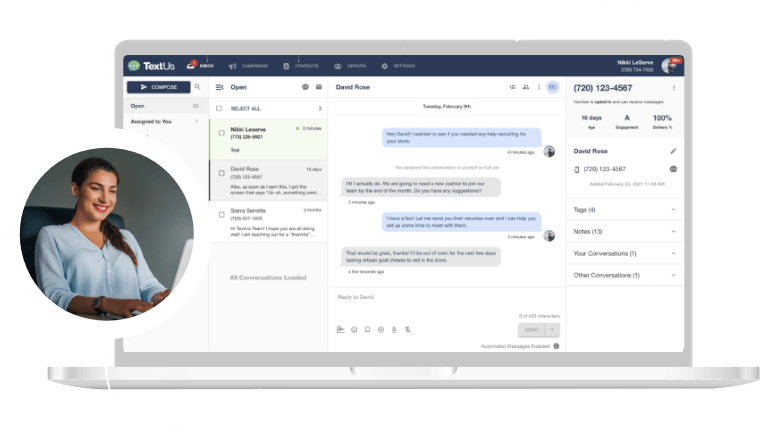 Get a TextUs Demo
Learn how thousands of businesses use TextUs everyday to communicate in real-time.