Conversational Texting
Increase prospect and customer engagement by adding two-way texting to Microsoft Dynamics, and use built-in quick text features for a fully integrated experience.
Seamless Contact Import
Save time by seamlessly importing contact numbers from Microsoft Dynamics into TextUs.
Conversation Logging
Keep your team on the same page by auto-logging text message communications back into Microsoft Dynamics for a single system of record.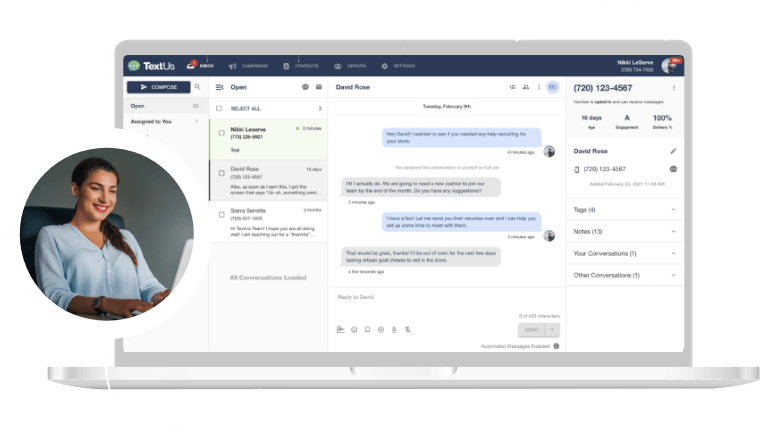 Get a TextUs Demo
Learn how thousands of businesses use TextUs everyday to communicate in real-time.