Overview
Build outbound texts into your HubSpot automation workflows. Send personalized texts from your TextUs number to contacts in response to any automation trigger within HubSpot.
About HubSpot
HubSpot (NYSE: HUBS) is a leading customer relationship management (CRM) platform that provides software and support to help companies grow better. The platform includes marketing, sales, service, operations, and website management products that start free and scale to meet our customers' needs at any stage of growth. Today, nearly 160,000 customers across more than 120 countries use HubSpot's powerful and easy-to-use tools and integrations to attract, engage, and delight customers.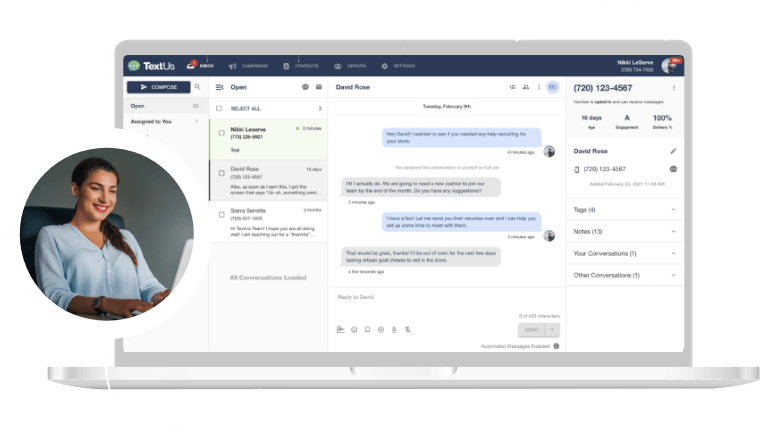 Get a TextUs Demo
Learn how thousands of businesses use TextUs everyday to communicate in real-time.