Overview
Enable your team to send and receive real-time, two-way text messages from Greenhouse using the TextUs platform. TextUs allows your teams text messages to be recorded in the contact records in Greenhouse.
About Greenhouse
Greenhouse helps thousands of the smartest and most successful companies design and automate all aspects of hiring throughout their organizations, helping them compete for and win top talent. The Greenhouse Talent Acquisition suite is based on a structured interview approach which gives Talent teams the ability to make more fair hiring decisions backed by data and feedback. Greenhouse's suite of technologies includes a CRM, Events App, Onboarding platform, and Greenhouse Inclusion in partnership with Paradigm to allow companies to mitigate unconscious bias in the hiring process.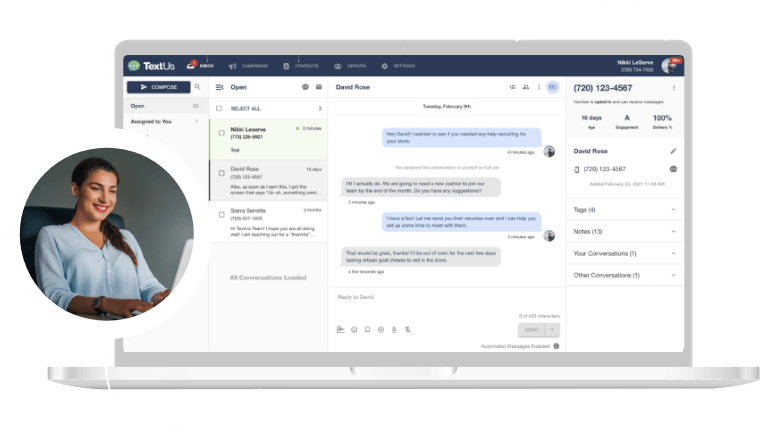 Get a TextUs Demo
Learn how thousands of businesses use TextUs everyday to communicate in real-time.