Why Insurance Firms Choose TextUs
Expedite Claims Handling
With a 98% read rate, communicating on a proven insurance text message platform prompts more responses, faster.
Increase Claims Agent Productivity
Unlock more avenues for claims. Allow agents to connect with busy customers in real time.
Personalize Communications
Provide support and guidance throughout the claims process with 1:1 conversational SMS.
Provide Claim Updates
Keep your customers in the loop on the status of their claims via short text updates.
Improve Sales & Marketing Efforts
Reach new and existing customers with promotions and new product offerings.
Maintain Communication Records
All text conversations are stored for reference and easy integration with claims management systems.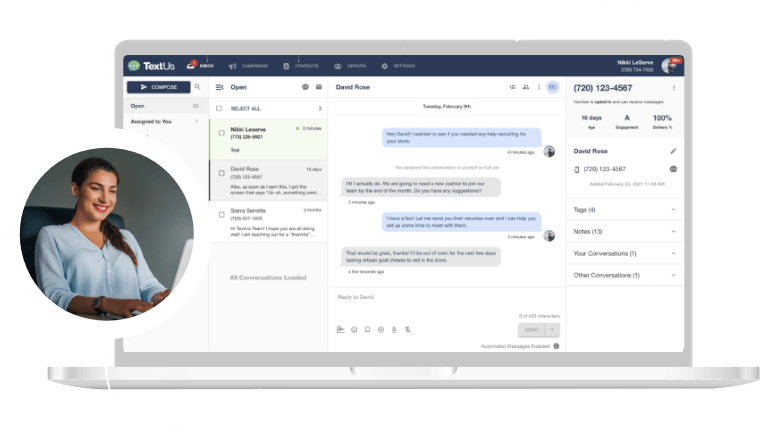 Get a TextUs Demo
Learn how thousands of businesses use TextUs every day to communicate in real-time.