Why TextUs for Sales?
TextUs is the superior SMS for lead generation platform for companies that want to engage in real-time conversations over SMS. Our feature-rich software optimizes text messaging for sales by providing campaigns and automation to drive lead generation and enables 1:1 conversational SMS to drive close rate. TextUs' intuitive apps seamlessly integrate to your CRM for contact management and note logging, making them natural extensions of current sales processes.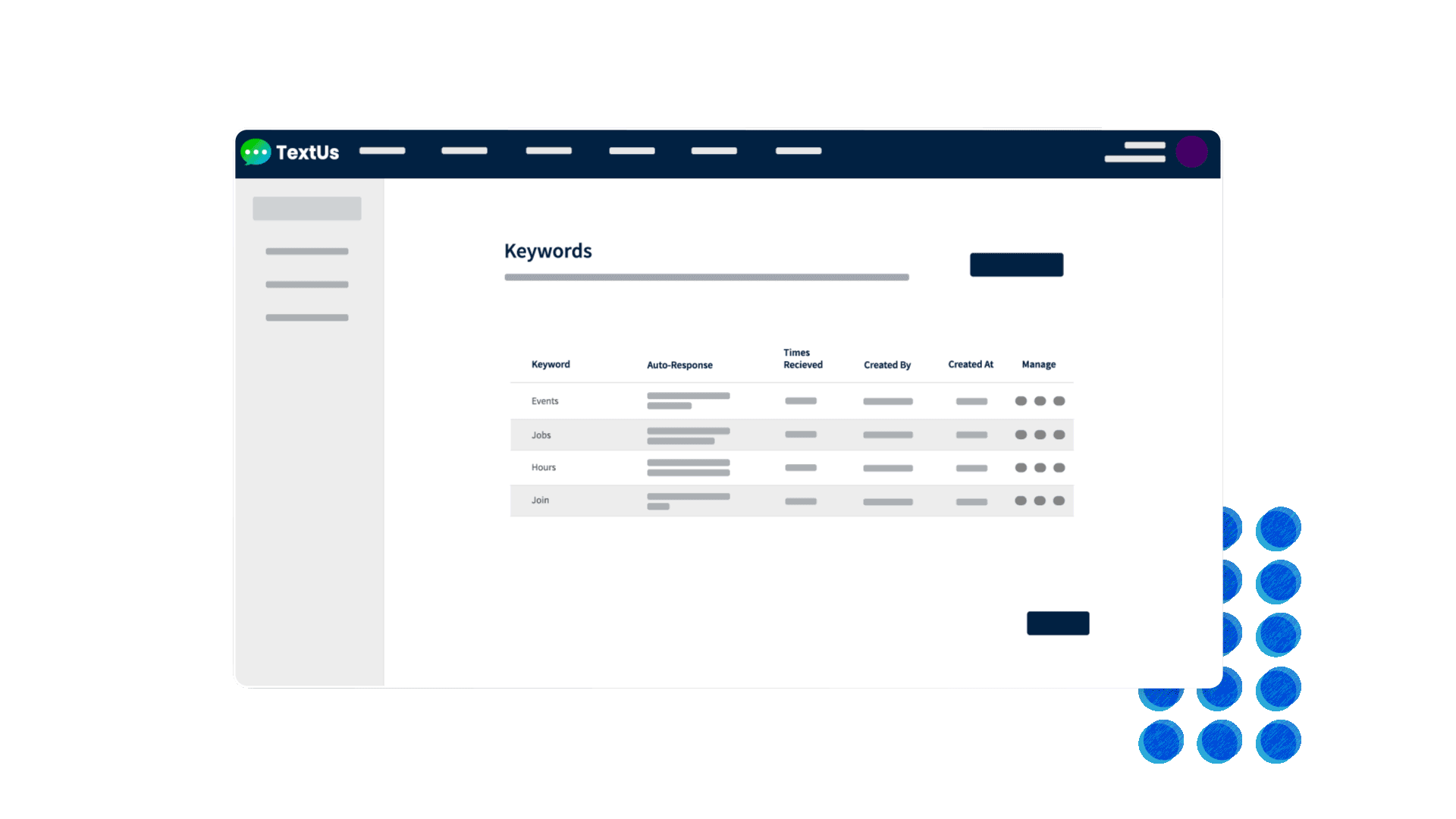 Build more pipeline through SMS automation and campaigns
Increase engagement with leads and prospects without cutting into your selling time with rich campaign features, automated text messages, and drip campaigns tailored for your business.
Unlimited Campaign Sizes
Send personalized messages to larger contact pools with industry-leading throughput and deliverability.
Unlimited Custom Keywords
Set up automated texts that include keywords like "SEATS" or "DEMO" to maximize engagement and drive intent.
Rich Media and Branded Links
Enrich campaigns with imagery and branded, shortened links to optimize response rates.
Automated Sequences
Help manage your outreach with sequences to create a series of targeted and personalized SMS drip campaigns.
Increase close rates through SMS conversations
Conversational SMS is now a business-critical tool for managing the sales cycle. Text message communication is now more important than emails and phone calls in engaging and closing prospects. TextUs is a leading texting solution for sales that provides rich conversational features that allow you to be more productive and significantly increase engagement with prospects.
User-Friendly Apps
TextUs covers every part of your day: mobile app when on the go, Chrome extension app when in your ATS, and web app when managing campaigns and automation.
Ultimate Ease of Use
Quickly get up and running, clearly organize conversations, and easily track your most important messages all with a minimal number of clicks.
Shared Inboxes
Empower multiple team members to work together to respond and manage conversations to never miss closing a deal.
Texting Templates
Remove the guesswork with shared or personal text templates that streamline your workflow and maximize contact engagement.
Learn more about the sales verticals we serve