Why Financial Service Providers Choose TextUs
Increase Response Rates
Text clients to get a 40% response rate.
Communicate Smarter
Engage clients using the most efficient method of communication: a real-time, two-way business texting solution.
Schedule Meetings Faster
Skip crowded inboxes with texting.
Track Texts in Your CRM
Straightforward integration between your CRM and your business texting solution lets you capture messages in your database automatically.
Leave No Client Behind
Get unresponsive clients to respond instantly.
Increase Advisor Productivity
Maximize the time your advisors spend building relationships with group broadcasts.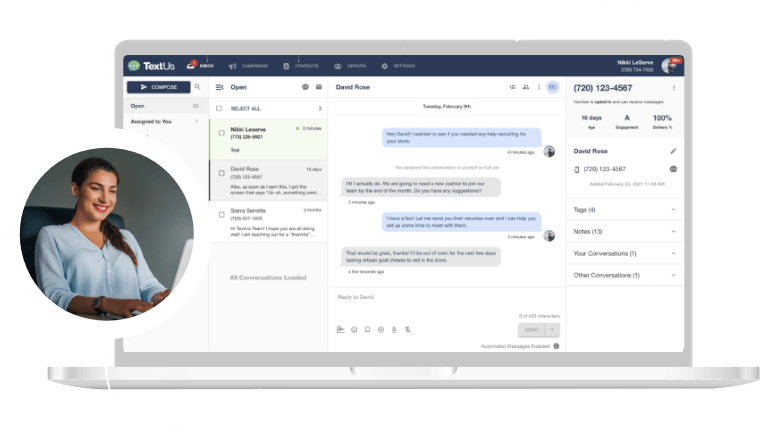 Get a TextUs Demo
Learn how thousands of businesses use TextUs every day to communicate in real-time.