What is 10DLC and Why Does it Matter in Business Texting?
A2P (Application-to-Person) 10DLC (10 digit long code) has been specially designed and sanctioned for business messaging. It offers simplicity, stability, delivery reliability, and security to businesses and their audiences. It also supports the volume of messaging throughput that almost any business use case might require.
The US long codes widely used by businesses in previous years were only ever designed for person-to-person (P2P) communications. They have low volume throughput and lack desirable security standards. Carriers have always considered them to be an unsanctioned SMS route. For this reason, they were subject to blocking and throttling.
Following the launch of A2P 10DLC, carriers demanded that traffic on shared short codes is migrated to dedicated 10DLCs or short codes.
Why is 10DLC Important?
It's all about trust. 10DLC allows for a more transparent ecosystem and eliminate "bad actors," making it much harder for spam and abuse texting. Consumers and businesses alike benefit from greater trust between the SMS communication channel.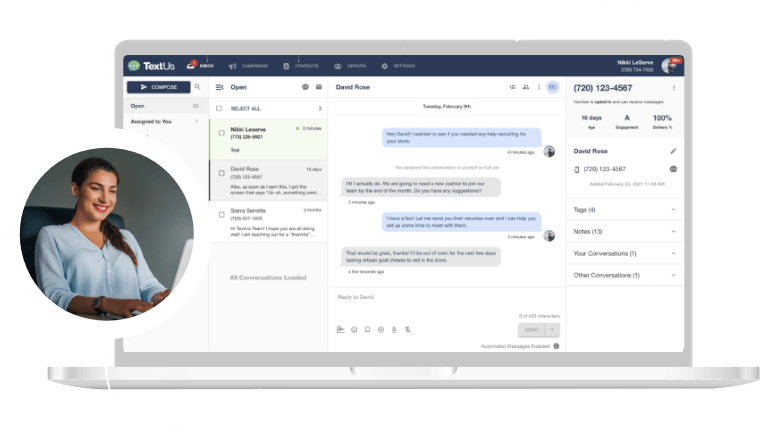 Get a TextUs Demo
Learn how thousands of businesses use TextUs everyday to communicate in real-time.