Overview
Enable your team to send and receive real-time, two-way text messages from HealthcareSource using the TextUs platform. TextUs allows your teams text messages to be recorded in the contact records in HealthcareSource.
About HeathcareSource
With more than 3,000 healthcare organizations as customers, HealthcareSource is the leading provider of talent management solutions for the healthcare industry. The HealthcareSource Quality Talent Suite helps healthcare organizations build a more Patient-Centered Workforce by selecting, aligning, continuously developing, and retaining highly-engaged people. The company's cloud-based platform of software, content, services and analytics includes applicant tracking, reference checking, behavioral and skills-based competency assessments, compensation analysis, performance and learning management, eLearning courseware, education and advisory services.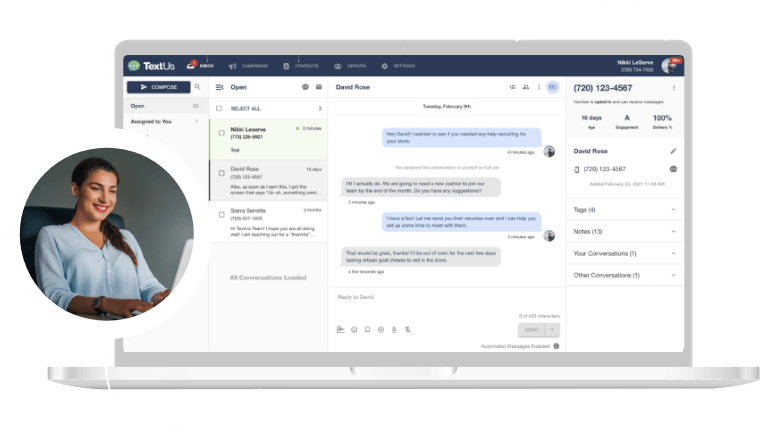 Get a TextUs Demo
Learn how thousands of businesses use TextUs everyday to communicate in real-time.