Overview
TextUs for LaborEdge enhances your ATS experience with integrated business-class text messaging, improving workforce productivity, increasing communication efficiency, and enhancing customer engagement.
This integration enables recruiters and staffing professionals to send and receive real-time, two-way text messages from LaborEdge using the TextUs platform. It also allows the text messages to be recorded in the candidate records of the LaborEdge applicant tracking system. As part of the partnership, all LaborEdge customers will receive preferred pricing from TextUs.
About TextUs
TextUs is the only business-class two-way text messaging technology built specifically for inside sales, staffing, and recruiting teams. TextUs is dramatically changing how professionals communicate with their candidates, leads, and opportunities. With eight times the response rate of traditional communication channels, TextUs empowers salespeople and recruiters to sell smarter and faster.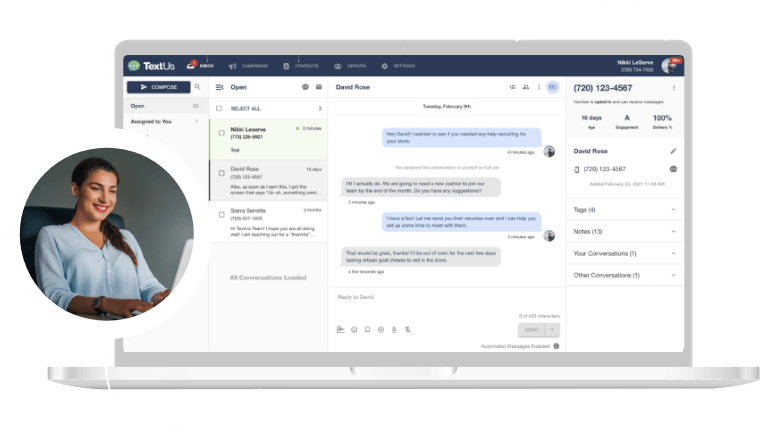 Get a TextUs Demo
Learn how thousands of businesses use TextUs everyday to communicate in real-time.