Overview
TextUs and Okta will simplify the end-user experience by enabling a single sign-on solution from Okta's intuitive browser-based dashboard.
TextUs users can manage access and password resets directly from Okta, streamlining the login process across all of their business applications.
TextUs application is configured for OIDC (OpenID Connect) and is easily implemented from the app catalog right from the Okta interface.
This integration will allow IT teams to protect users with consistent security policies across all of its workplace productivity apps, which now includes TextUs.
Learn more about the TextUs + Okta SSO process here.
About TextUs
TextUs is the leading conversational texting platform that enables organizations to have engaging real-time conversations with customers, candidates, leads and employees. TextUs integrates with several applicant tracking systems (ATS) and customer relationship management (CRM) platforms, making texting an easy and seamless extension of current business systems. With a 98% read rate and up to 45% response rates, TextUs delivers business-class text messaging combined with automated campaign features to connect businesses with their customers in real time.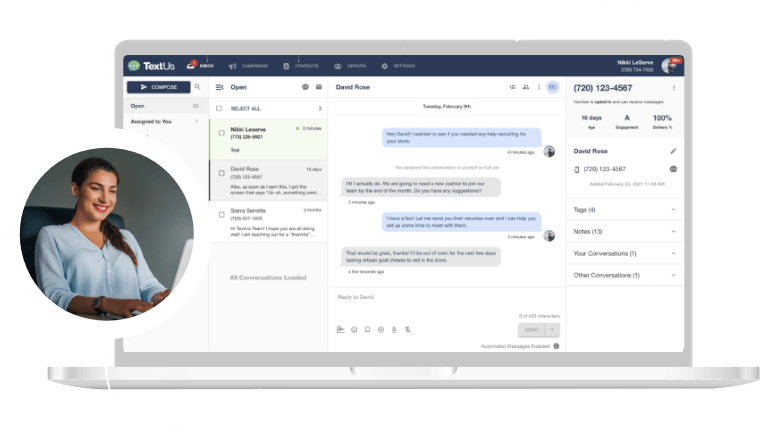 Get a TextUs Demo
Learn how thousands of businesses use TextUs everyday to communicate in real-time.