Overview
Enable your team to send and receive real-time, two-way text messages from symplr using the TextUs platform. TextUs allows your teams text messages to be recorded in the contact records in symplr.
About symplr
As the global leader in enterprise healthcare operations including governance, risk management, and compliance software and services, symplr has a single mission: to make healthcare GRC simpler, resulting in improved efficiency, better outcomes, and safer patients. symplr customers depend on our provider data management, workforce management, contract and spend management, access management and compliance, quality, safety solutions to drive positive outcomes and to protect their patients and staff. More information is available at www.symplr.com.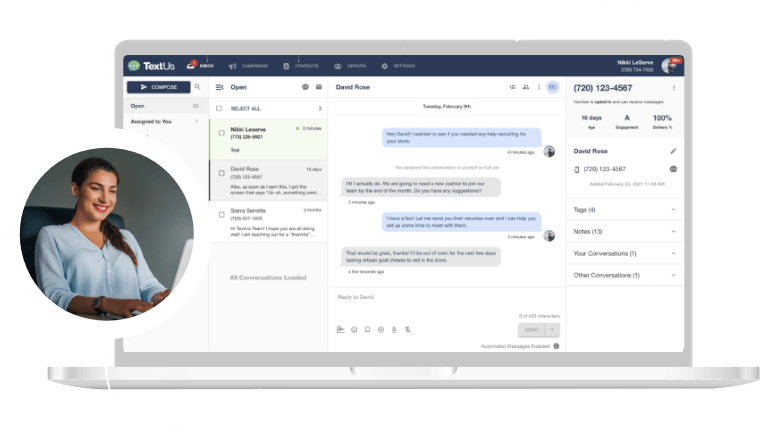 Get a TextUs Demo
Learn how thousands of businesses use TextUs everyday to communicate in real-time.