Overview
TempWorks Software® delivers innovative and cutting-edge staffing software solutions to hundreds of temporary staffing agencies of all sizes across the nation.
From online application portals to mobile front office and onboarding tools, an employee engagement mobile app, invoicing and flexible reporting, TempWorks Software® has supported client growth for more than 20 years with exemplary client service and an experienced team.
About TempWorks
TempWorks offers an ATS, CRM & Back Office which is fully customizable with mobile tools to meet the needs of staffing. Our solution helps increase client satisfaction and employee engagement using our client and vendor web portals, employee mobile app portal, and time clock solutions. TempWorks clients can streamline their recruiting and onboarding process with staffing software solutions to help attract and retain more qualified candidates!
Contact TempWorks: partners@tempworks.com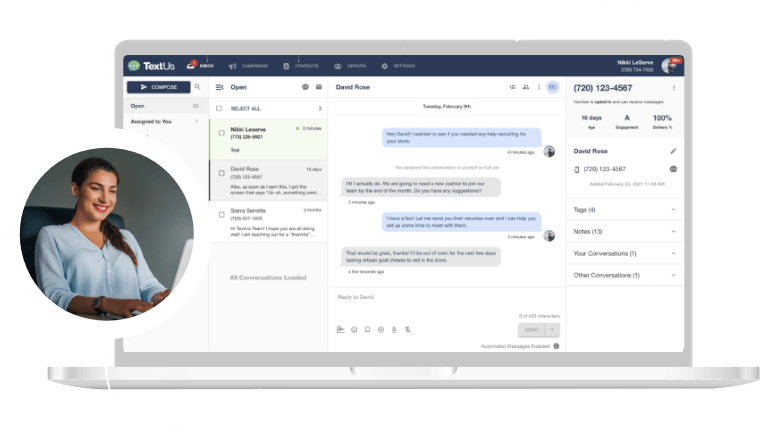 Get a TextUs Demo
Learn how thousands of businesses use TextUs everyday to communicate in real-time.