2018 State of Staffing Industry Growth Benchmarking Report
StaffingHub surveyed hundreds of staffing industry professionals to understand the strategies, tools, and tactics that the most successful staffing firms use to grow faster.
The report especially focuses on what fast-growth firms (those organizations experiencing 21%+ growth in 2017 and anticipating 21%+ growth in 2018) do differently than slow-growth firms (experiencing less than 5% growth in 2017).
The State of Staffing report provides useful data on:
Staffing industry growth forecasts
Top challenges and opportunities facing staffing firms
Most effective lead sources
Industry standards for time to close and cost per hire
Popular marketing automation tactics
ATS use by vertical
The State of Staffing report also explores three major shifts in the industry:
Staffing firms are adopting technologies focused on improving the talent experience
Recruiters are shifting from cold calls to Facebook and text messaging
Staffing firms that close faster grow faster
DOWNLOAD THE REPORT TODAY TO STAY IN FRONT OF THESE TRENDS AND LEARN HOW TO SCALE YOUR STAFFING FIRM FASTER.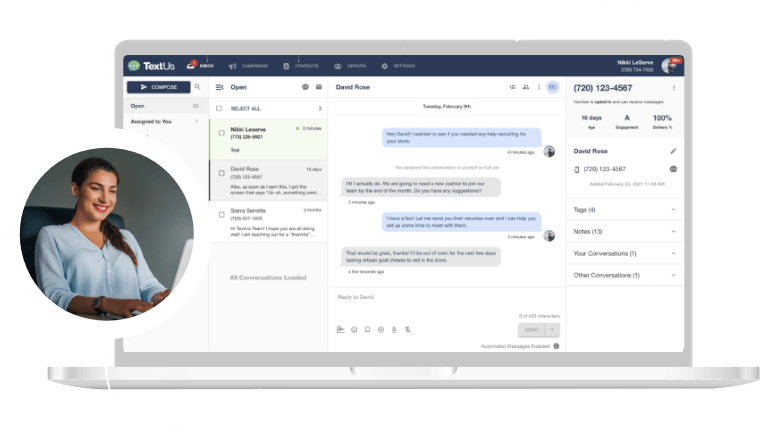 Get a TextUs Demo
Learn how thousands of businesses use TextUs everyday to communicate in real-time.