5 Sales Training Techniques You Need to Know
What is the top challenge facing your organization today regarding your sales team? If you said "training," you are not alone. In the AA-ISP 2014 Top Challenges Report, sales leaders said training was their top issue, while sales reps ranked training as number two (after quantity/quality of leads).
As with workers in all other fields right now, salespeople need more training, and they need it now. Here are five sales training techniques that will help you prepare your sales teams for success.
1. Microlearning
Traditional training has a problem — it focuses on teaching rather than on learning. Training that takes place all at once and consists primarily of delivering content is not conducive to meaningful learning. (PowerPoint-aholics, we're talking to you.) Training delivered in this manner is likely to be forgotten soon after the learners leave the room. A research report by Sales Performance International found that, on average, 50% of the content learned in sales training events is forgotten within five weeks. After three months, 84% is lost.
Microlearning is much more learner-friendly. In this training format, the content is broken down into small, digestible chunks that learners can easily master. For example, instead of a 1-hour presentation, try several 10-minute presentations. With video and other technology-enabled learning tools, it is now easier than ever to design training activities that actually result in learning.
2. Training tailored to specific situations and parts of the sales funnel
One-size-fits-all sales training is rarely effective for anybody. As we mentioned in the previous post, the skills needed for sales development are different from those needed for closing. Even within levels, different skills are needed for different situations, such as inbound lead nurturing and outbound prospecting.
Mike Brooks, aka Mr. Inside Sales, has some excellent tips for how to address specific sales situations, like how to avoid getting brushed off and how to "stop talking past the close." Check out his author page on the EyesOnSales blog for gems such as "Six New Ways to Handle: 'I Need to Talk to My Boss/Partner/Corporate' etc." and "Eighteen New Ways to Handle 'I'm Not Interested.'"
3. Call shadowing paired with mentoring
Call shadowing (where reps listen in on each other's calls) is a popular inside sales training technique — new reps can learn a lot by listening to seasoned professionals work their magic with real customers.
This technique is even more powerful when paired with a mentorship in which the trainees and the experienced reps sit down and discuss the different aspects of the call. The AG Salesworks blog suggests that during call shadowing, new sales reps should focus on five major areas:
List management
Resourcefulness
Transition questions
CRM management
Personality and character
4. Audio library
This technique comes from Allison Tetreault of AG Salesworks. She suggests recording calls and building them into "an audio library of best practices" that new hires can listen to as a way of getting up to speed faster. While they are waiting for the opportunity to shadow calls or role play practice calls, sales trainees can listen to the recordings and then discuss them later with their managers. It's similar to call shadowing, just more flexible because it's not in real time.
5. Sharing success stories
This isn't a technique you will find in the training manuals, but it is a powerful one all the same. As Andrew Fayad of eLearning Mind writes, employee attitude has a huge effect on customer satisfaction, so boosting employee engagement is a quick way to boost sales. By sharing sales success stories, you can turn those stories into peer-to-peer learning moments, which will in turn lead to more success.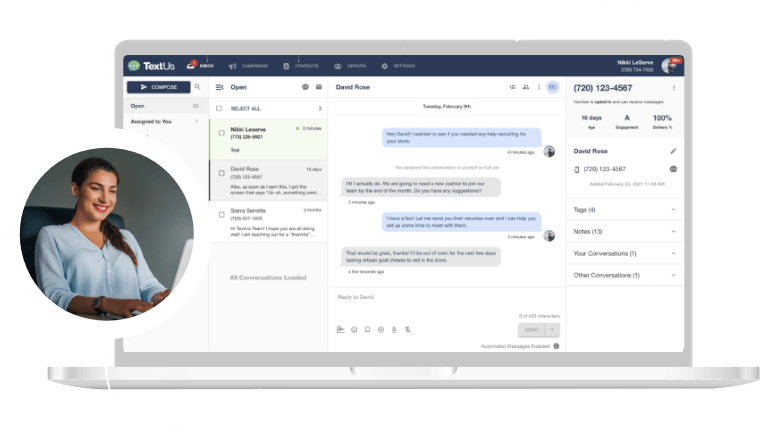 Get a TextUs Demo
Learn how thousands of businesses use TextUs everyday to communicate in real-time.