An Effective One-Size-Fits-All Approach to Staffing? Doesn't Exist
If we were to distill many of the major business trends of 2015 into one word, it would be this: personalization. Virtually every form of interaction a company has with its customers is becoming more personalized, from content targeted toward specific people at specific times, to mobile apps with personalized user experience designs.
The lesson from this trend is loud and clear: A one-size-fits-all approach simply doesn't work anymore. For anything.
This lesson is especially true for how staffing firms communicate with candidates. Over the past several months, we've interviewed several of our staffing clients about how they connect with prospects (explore the case studies). We also recently conducted a Staffing Industry Sales Communication Benchmarking Report (download your free copy).
Here are some tips derived from our research and others' for how to make sure your staffing communications reach, and speak to, your target audience.
1. Post your jobs where candidates are looking for them.
The first step in personalizing your communications is identifying where your audience hangs out online, and then hanging there, too.
2. Use the communication channel(s) your candidates prefer.
Phone calls and emails are the traditional communication channels most recruiters use. But communication is changing, and alternative channels like text messaging and social media are taking over.
3. Send the messages your candidates want to hear.
Finally, after you've found your candidates and identified their ideal communication channel(s), make sure you send the right messages.
Sign up for a free 30-day team trial of TextUs to start reaching more candidates today.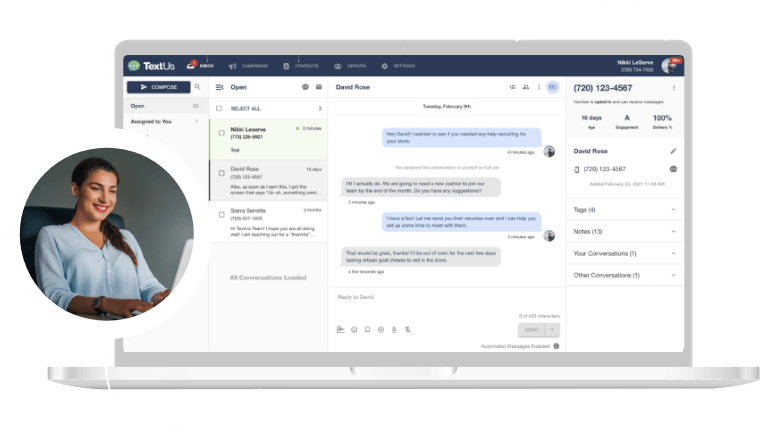 Get a TextUs Demo
Learn how thousands of businesses use TextUs everyday to communicate in real-time.