How to Recruit in Real Time and 10x Productivity with TextUs & Bullhorn [WEBINAR]
We're excited to announce our latest webinar, Recruit in Real Time: Learn How to 10x Productivity with TextUs & Bullhorn. Join us on Tuesday, March 24th, at 1 pm EST.
In this webinar, Josh Berndt, our Director of Enterprise Sales, will be joined by Ahad Bhaiji, Solutions Consultant at Bullhorn — they'll show you how TextUs and Bullhorn can help your recruiters 10x their productivity by updating to a real-time communication strategy.
Here's what you'll learn:
10x productivity by adding text messaging and click-to-call to coordinate, schedule, and confirm next steps with candidates and clients
Engage people on their terms — how they prefer to communicate –with personal text messages triggered throughout the process to nurture the relationship
Promote the "Text Us" call-to-action on your email signature, social media, job boards, and voicemail so candidates know they can text you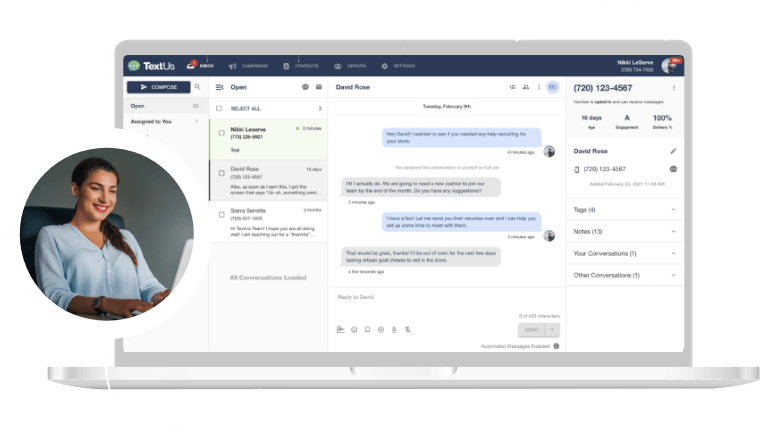 Get a TextUs Demo
Learn how thousands of businesses use TextUs everyday to communicate in real-time.