New TextUs Help Desk with Intercom Will Speed Customer Support by Providing Real-Time Service
Text messaging is all about making your voice heard in a busy world. With the constant app notifications and social media pings we get on our phones, a text message cuts through the noise. It is a direct form of communication — we know at the other end of that message is a single person reaching out to us.
At TextUs, we think our customer support should cut through the noise, too. That's why we've switched to a new help desk platform: Intercom. Intercom will help us scale our tip-top customer service as our company grows.
Traditional help desk ticketing services are a lot like email. You interact with a form and get an automated response back. Intercom allows us to respond immediately to your questions and challenges and have a real-time conversation with you, just like texting does. It will help us solve your problems more quickly — on your schedule — so you can get back to doing what you do best: connecting with clients, building relationships, and growing your business.
So, instead of our old "Support" button, you'll now see an Intercom widget that looks like this:
Clicking on it will take you to a conversation-style interface where you can ask us questions directly:
Get in touch whenever you have a hiccup with your account. We look forward to continuing to meet and exceed your customer service expectations!
Happy texting! ✨
The TextUs Team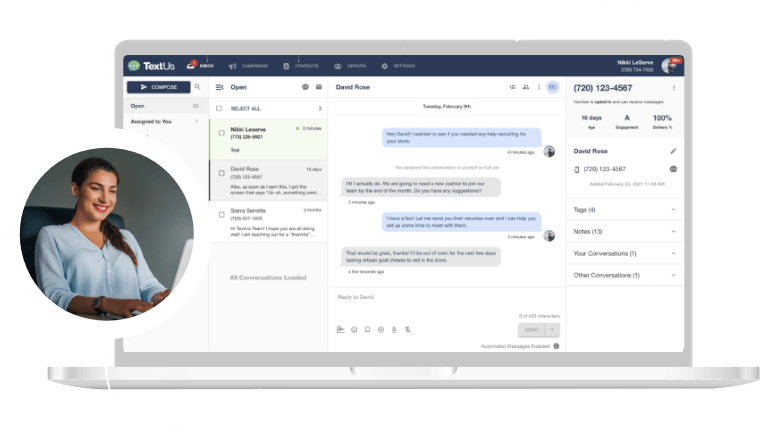 Get a TextUs Demo
Learn how thousands of businesses use TextUs everyday to communicate in real-time.