Why Transportation & Logistics Firms Choose TextUs
Increase Engagement
With a 98% read rate and 40% response rate, texting is a natural fit to efficient logistics management.
Communicate Faster
Reach drivers, employees and clients up to 10x faster than phone or email.
Manage Deliveries
Use a versatile texting platform for transportation & logistics to send and receive delivery notifications and communicate timelines.
Recruit More Effectively
Staff warehouses, delivery drivers and more using SMS to communicate with candidates and fill more job requisitions.
Increase Efficiency
Save time wasted leaving voice mails by using an all-in-one-solution to send text messages en masse.
Follow Up with Ease
Ensure timely deliveries and communicate with shipping and receiving partners with easy-to-deploy text message follow ups.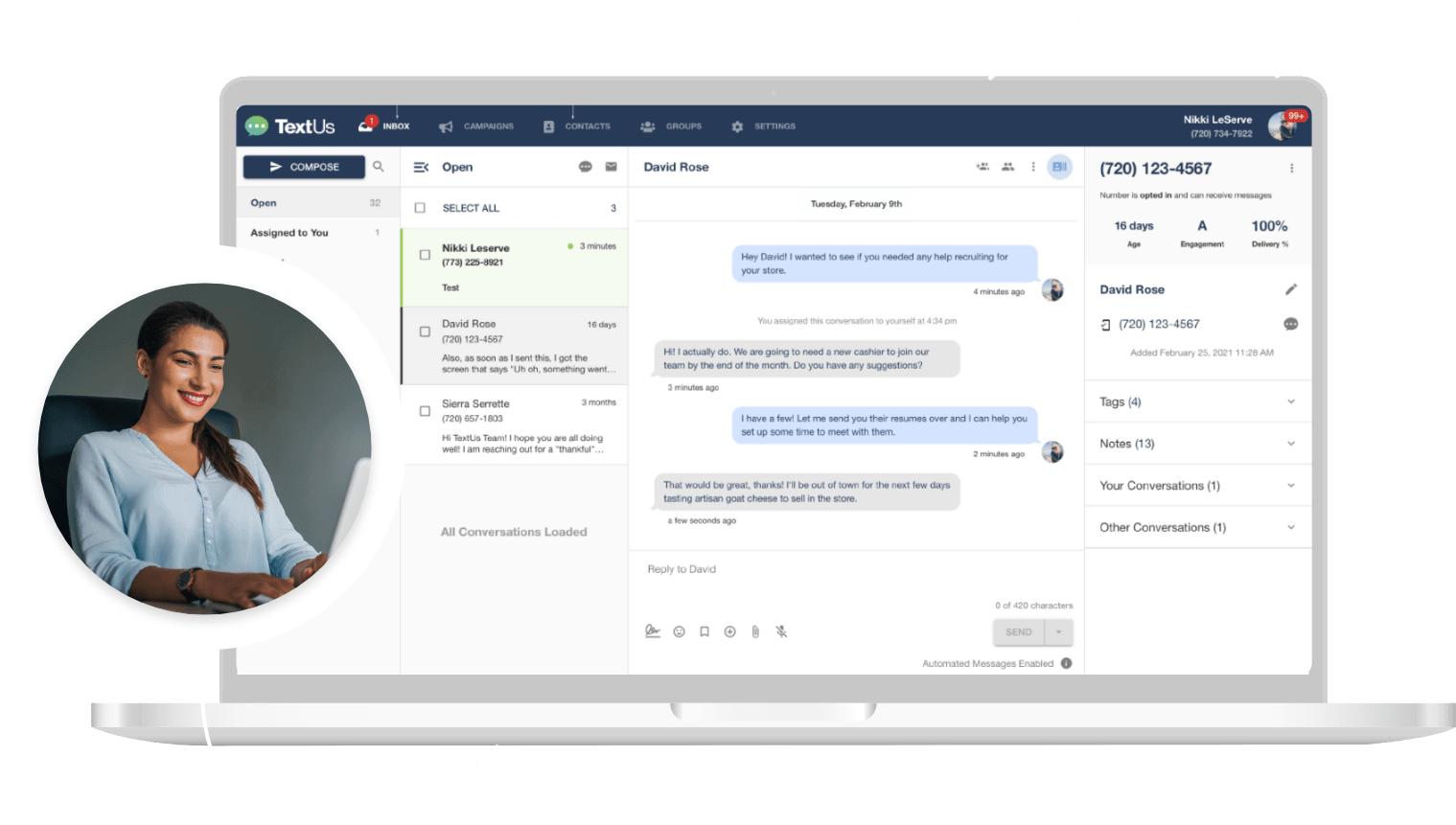 Get a TextUs Demo
Learn how thousands of businesses use TextUs every day to communicate in real-time.