There's a Mobile Disconnect Between Job Seekers and Recruiters
According to Jobvite, despite 43% of job seekers using mobile in their job search, 59% of recruiters currently invest nothing in mobile career sites.
SAY WHAT? 59% of recruiters in this survey invest zero dollars?
Maybe you've been putting it off because you've heard that apps are expensive. You're in luck because you don't need an app! You need a responsive mobile site!
Here at TextUs.Biz we couldn't agree more. Leveraging mobile is vital to the success of almost all businesses. Another interesting page from the same Jobvite survey is the increase investment in mobile to engage candidates.
By adding SMS 2.0 into the mix recruiters can make that mobile investment really work for them. Shoot out a text message and add an SMS Powered link to your new mobile friendly site and get that job posting right in the palm of their hand! A text message has a 99% read rate and nearly 40% response rate.
You can read the full Staffing Robot post here: http://www.staffingrobot.com/2015/01/social-recruiting-survey-results-theres-mobile-disconnect-job-seekers-recruiters.html
Learn more about TextUs.Biz and how to leverage Group Messages to get your message and job posting in front of your candidates.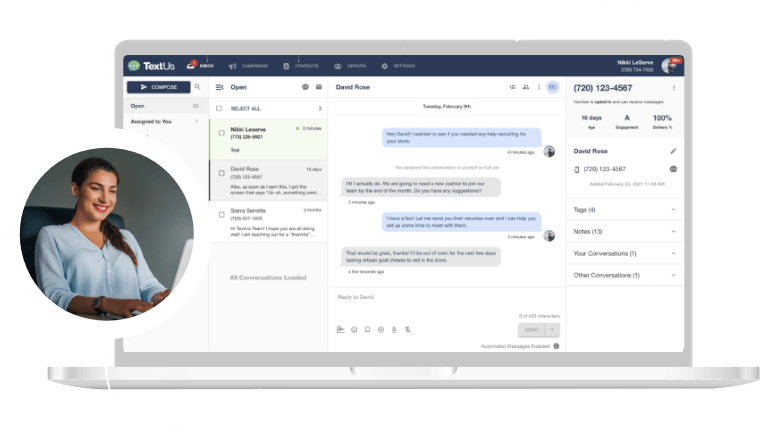 Get a TextUs Demo
Learn how thousands of businesses use TextUs everyday to communicate in real-time.