Video: TED Talk – Texting that saves lives
When they started texting teenagers to help with her social advocacy organization, what they found was shocking — teens started texting back about their own problems, from bullying to depression to abuse. So she's setting up a text-only crisis line, and the results might be even more important than she expected.
This is a perfect example of choosing the right communication channel for your business. If DoSomething.org hadn't started texting they never would have seen the opportunity to better connect with their target audience.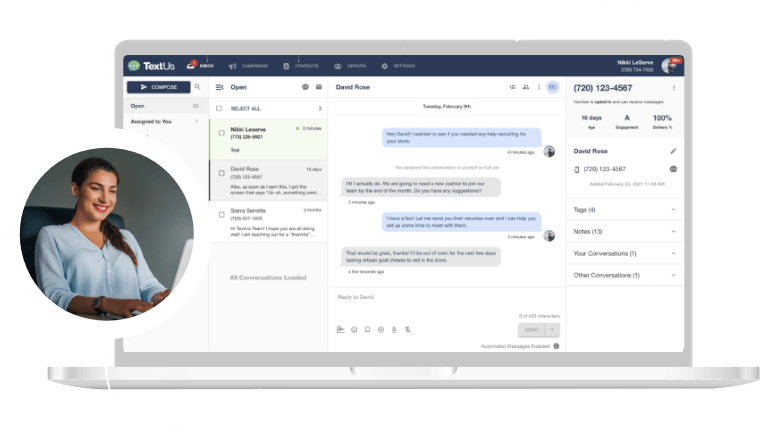 Get a TextUs Demo
Learn how thousands of businesses use TextUs everyday to communicate in real-time.