Why Text Messaging is the Business Communication Wave of the Future
You've seen all the latest research on smartphone usage. To sum it up, the phones are taking over. So much so that Wired contributor Christina Bonnington recently predicted that within two years, smartphones will replace computers entirely.
As we continue to ditch computers in favor of smartphones, we are also ditching older forms of digital communication in favor of new. This is especially evident in young people, who research shows use their phones much differently than older people do. For example, 18-to-29 year-olds don't leave voicemails. And while they do check their voicemails, they don't actually listen to the messages. These behaviors are changing not just personal communications, but business communications as well.
Here are five more statistics that show why text messaging is the business communication wave of the future:
These statistics illustrate how important texting has become as a method of communication, especially among people under 30, who represent a growing percentage of consumers as well as business leaders. These are the people who will shape business communication in the future.
Discover how business text messaging can help you engage with your audience. Try TextUs.Biz for free today.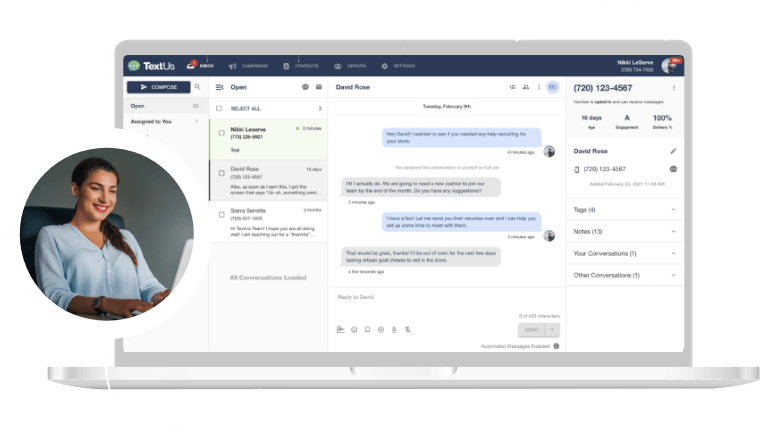 Get a TextUs Demo
Learn how thousands of businesses use TextUs everyday to communicate in real-time.